Two years ago, my son I started making these 8 1/2" monochromatic blocks from my scraps. As with many of my projects, these were set aside in favor of other projects... to be worked on from time to time over the last couple years. I finished it up in October just in time to send to my niece for her 2nd birthday. (I also finished her "baby" quilt.)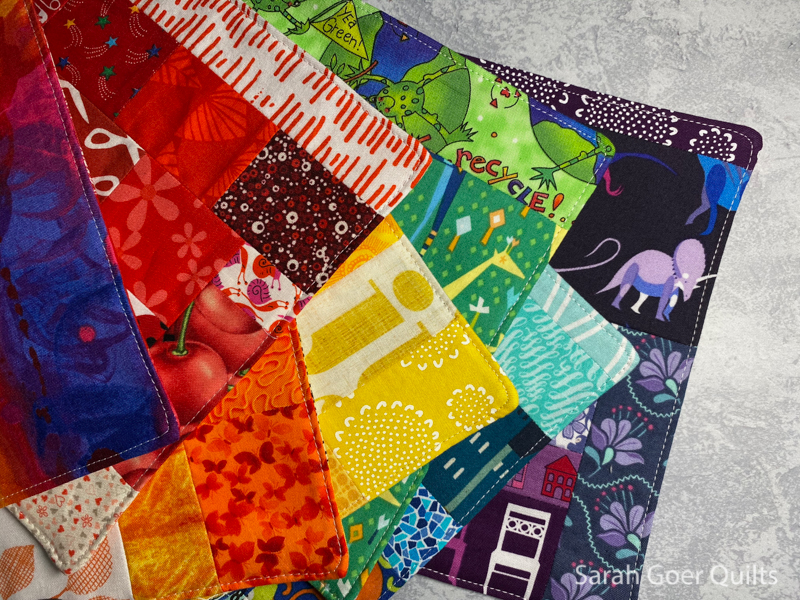 The project consists of twelve 8 1/2" x 8 1/2" scrappy slab blocks in monochromatic primary and secondary colors. I prioritized fabrics that had animals and other items, fussy cutting when possible.
I made each page by joining a piece of 8 1/2" x 8 1/2" batting with two blocks by stitching around three sides with blocks right side together. After turning the page right side out I topstitched around those edges, leaving open the edge that would go into the spine. I opted not to quilt the pages.
Then I machine stitched pages together two at a time, then combined those. Four pages (that's four layers of batting and 8 layers of fabric!) was the thickest my machine could handle so I hand sewed the two halves together.
I was just making it up as I went from there. I chose the last of my favorite rainbow print from Timeless Treasures for the front and back covers and finishing the spine. I opted for hand stitching and a little hot glue to cover the corners of the spine, then used a hand binding to cover the spine. This spine is a little more than 1/2" thick.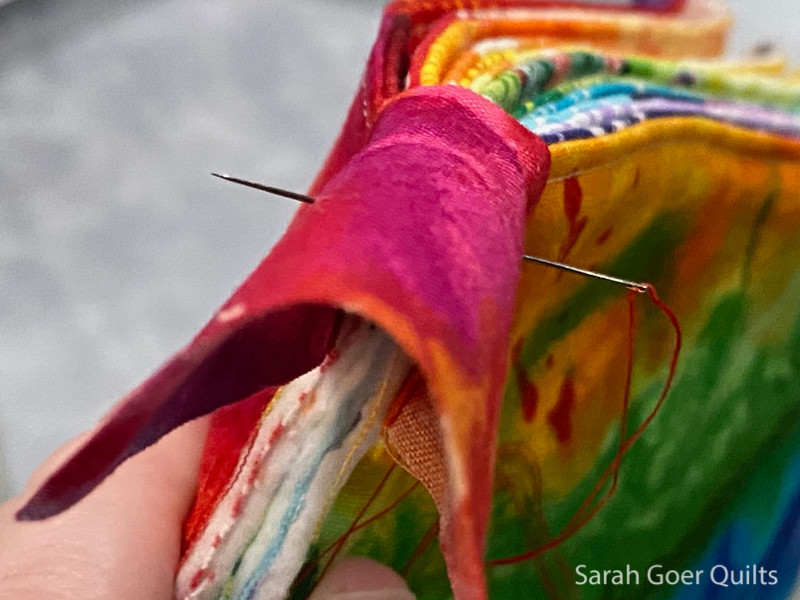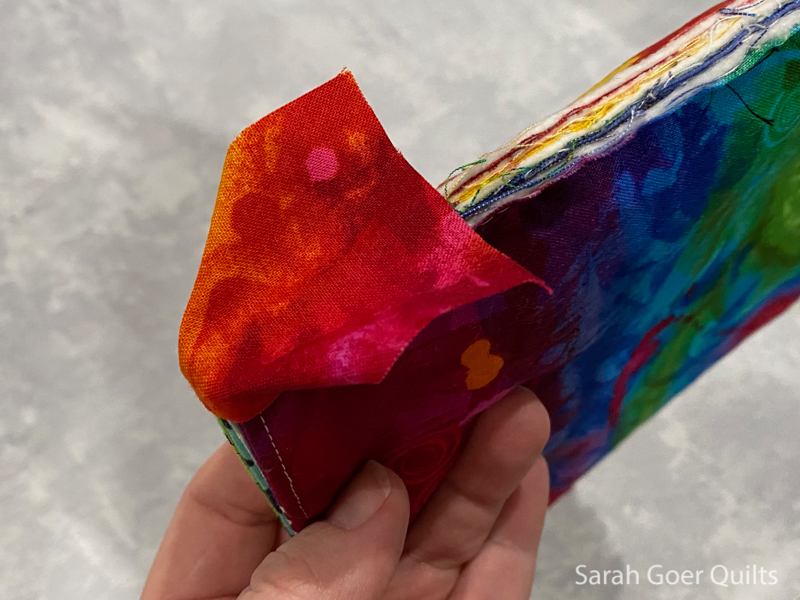 Scrap projects are full of memories. As I flip through this book, I am reminded of so many projects I've made.
Ladybug outfits for my kids, Aloha Fizz, Bold Blooms...
Pretty Ditty Apron, Midnight Mystery...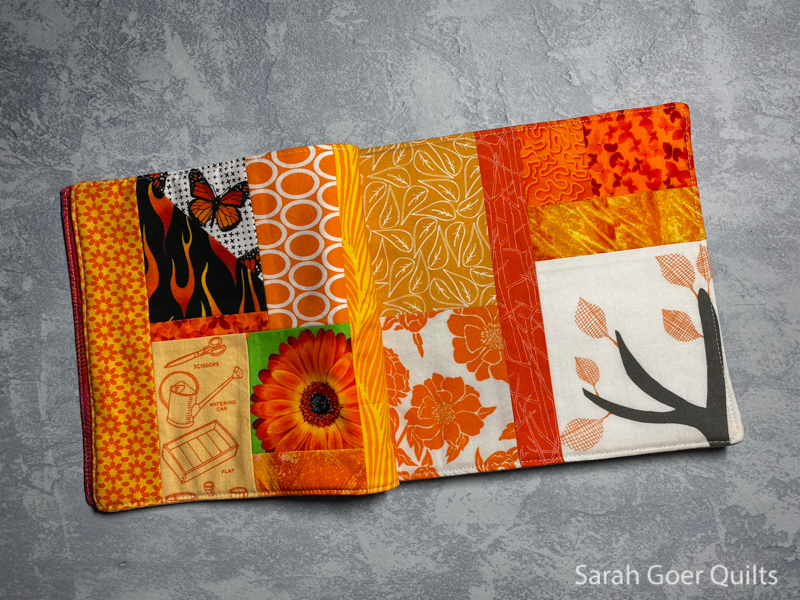 Text Me, Wizard of Oz, Candy Shoppe, Rubber Duck...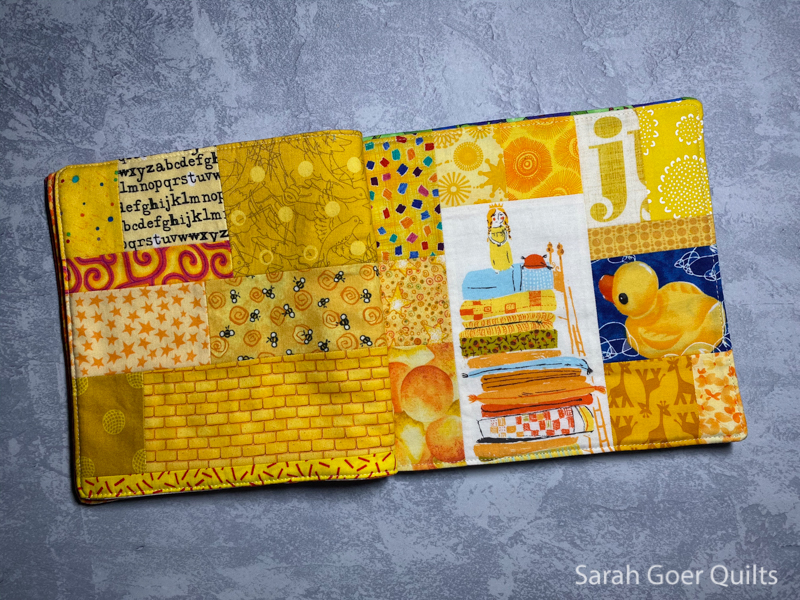 Ocean Quilt (made by my son), Jungle of Animals (also made by my son), Nelle frog dress, mushroom pants, my second quilt...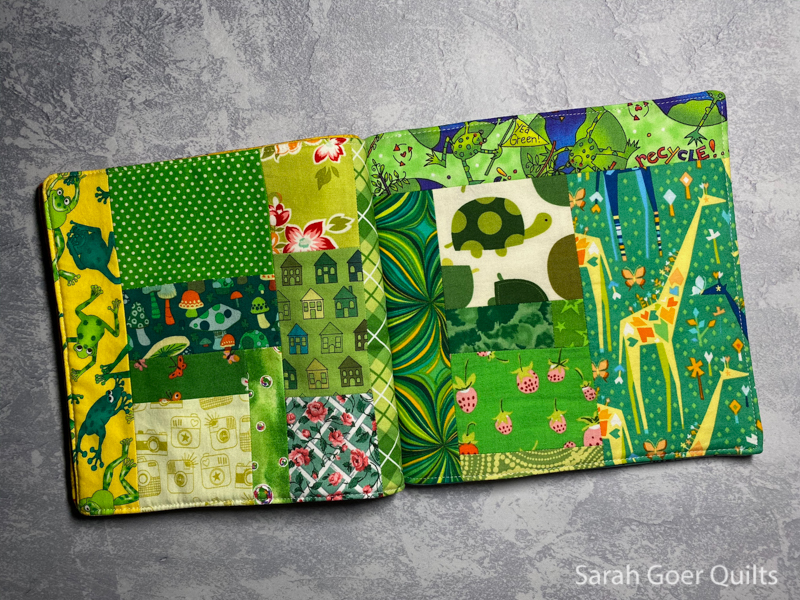 Cotton + Steel mini quilt, Finally,  Rockstar Rhythm, hummingbirds, chef's hat and apron, and another chef's hat and apron...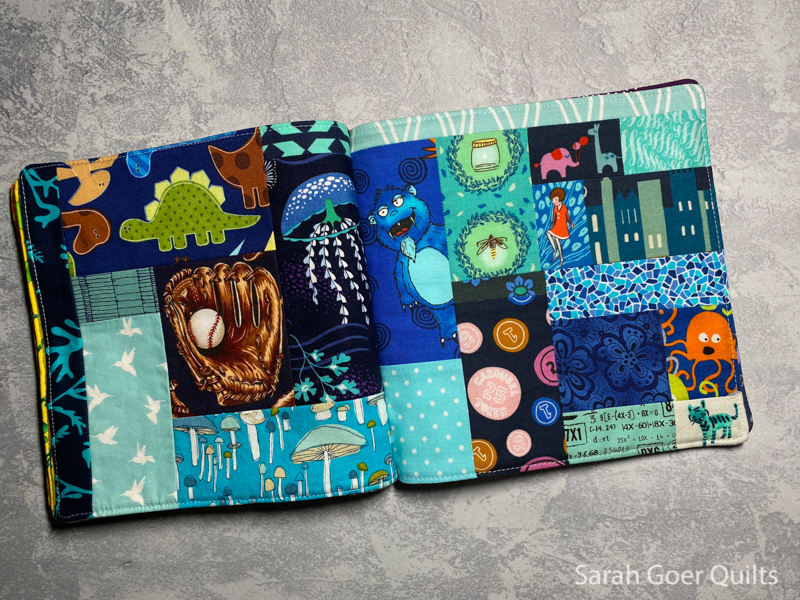 Star Light Star Dark, Purple Ninja!
The project also gives you a glimpse of what my stash of fabric looks like. I love bright, vibrant color!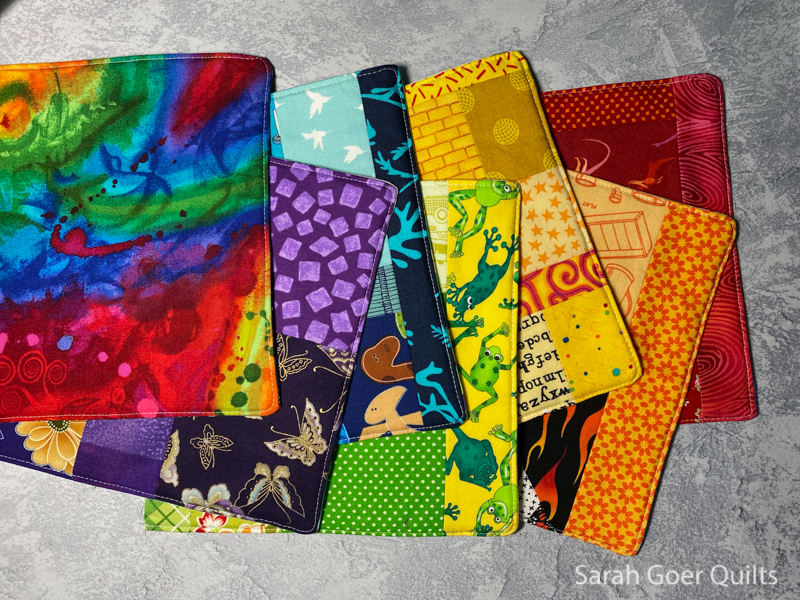 Thanks for visiting!