I shared the first of my five mini quilts completed during my 100 day project a couple months back. The project I actually started piecing on day 1 back in July was this yellow quilt. Day 1 started with these first five pieces sewn together.
I'd started the project with a plan for the color palette (black, white, and shades of yellow) and the intent to make a log cabin that would finish at 16 1/2" square. I'd chosen the three black and white prints you see here, and before I started cutting or sewing I thought this version would be a quarter log cabin and chose the text print to be my starting corner. (This was about the largest square I could cut from the scrap of this text print.) As I added the black prints, I opted to fussy cut the placement of the dots and arrows. And I started with my lightest and brightest yellows. My black logs finish at 1/2" wide because that's what worked with the prints.
When I came back to it on day 2, the text print no longer wanted to be in the corner so I started building on all four sides of the log cabin. I kept my black logs at 1/2" finished and decided my yellow logs would get larger as I went. The first four yellow logs (one on each side) all finish at 1/2" wide. I also continued the pattern of adding the black to two side, then the yellow to the same two sides before I moved to the opposite half of the block.
Sometimes I lay my fabrics out to get a visual of where the fabric placement will me. I snap a quick photo as reference. Since I often work on multiple projects at once, you can see my pink/coral/white/yellow solids for some bee blocks peeking out from underneath.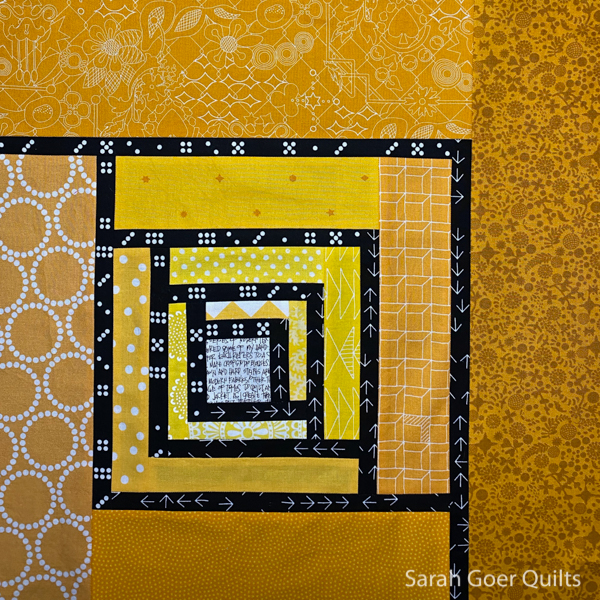 My final design choice was to finish with the log cabin off center. At some point I did the math to determine the sizes of my yellow logs so the quilt would finish at 16 1/2" square.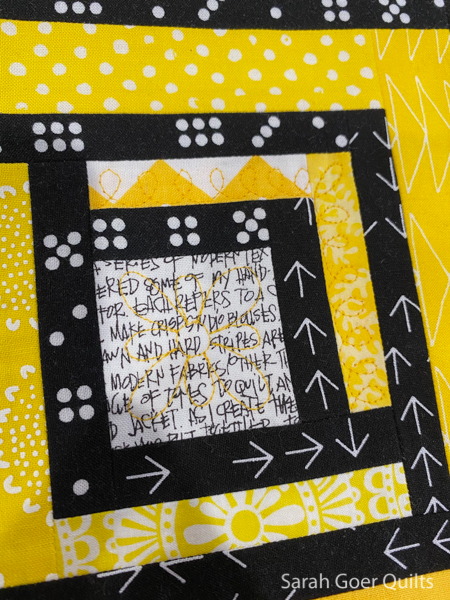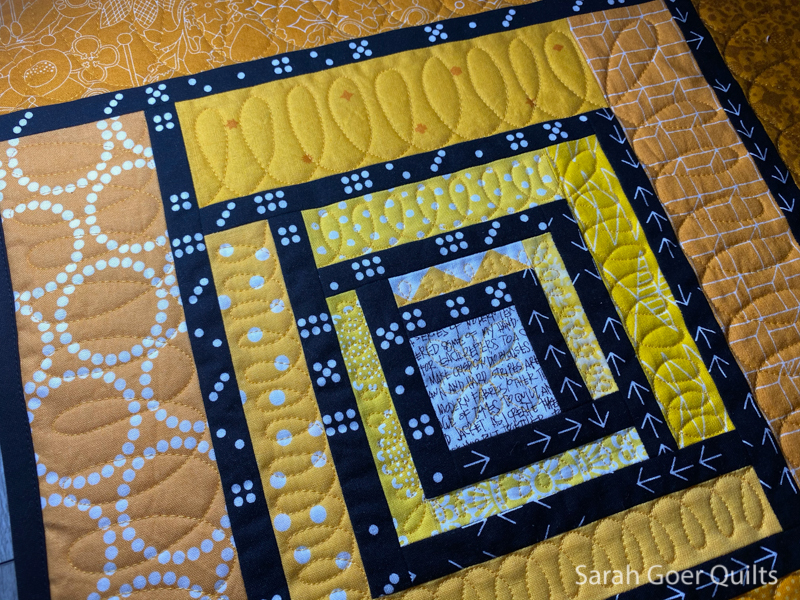 I free motion quilted with Aurifil 50wt Yellow (#2135), beginning in the center with a daisy, then cursive l's (in increasingly larger sizes) in each yellow log.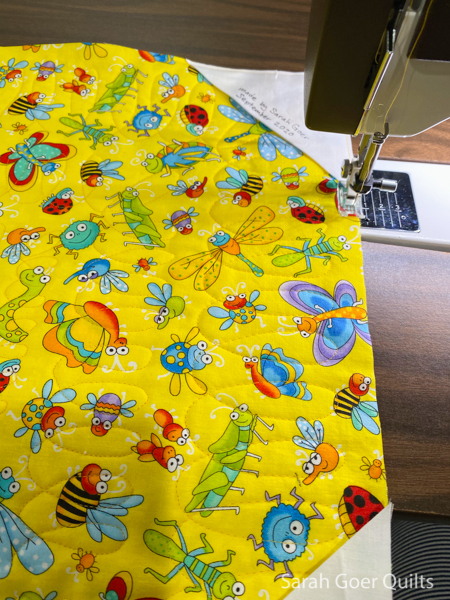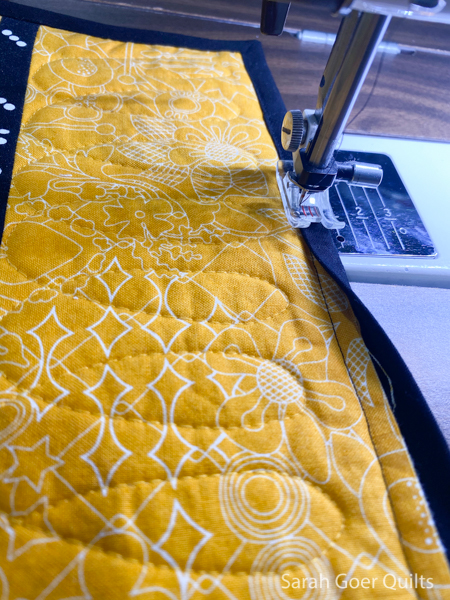 I used corner triangles for my label and to use for a hanging rod and machine bound with Kona black. Keeping with my system of backing the quilts with a fat quarter from my stash, I picked this bug print since the front reminded me of a bumble bee.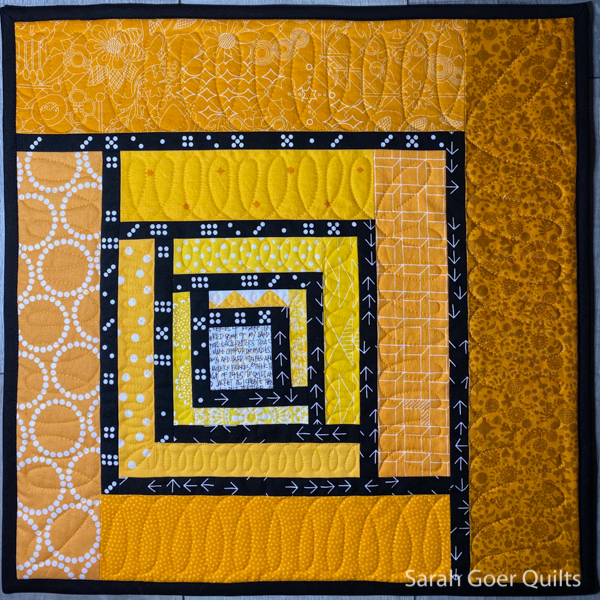 I'll have to write in more about the 100 Day Project and the Improv Log Cabin series on my label, but the essentials are there, name and date completed.
You can see the other quilts in the series here: