We are two weeks into Quilting the Countdown 100 day project. I'm spending at least 15 minutes a day working on my Patchwork City blocks, a project I started in 2015.
I finished 2 blocks this week, bringing me to 32 out of 75 blocks complete. The finished blocks feature Kona Cyan.
Here's what a trio of one color of blocks looks like. There will be sashing between them, but I haven't decided what fabric I'm using. I'm leaning toward a light grey.
Sometimes progress looks like getting everything out of all the boxes and getting organized... and realizing you're missing a color that you must have borrowed for something else. I did later figure out what three blender prints should go in the missing spot and I have three Kona solids on order to find the best fit to go with them.
At the end of week two I started cutting six more blocks (in two colors). I like to work assembly line style, choosing all my fabric placements, then cutting a bunch of blocks, then sewing them up. I think they go pretty quickly this way.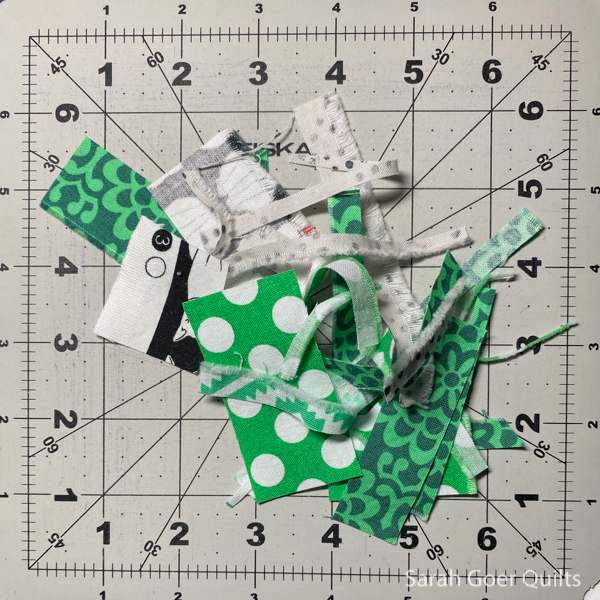 Check out my week 1 progress.
If you are on Instagram, you can follow Cassandra, the organizer of Quilting the Countdown. She's making orange triangular blocks and regularly sharing others' projects in her IG stories, which is a great way to see the other participants' work since hashtags are still a little wonky on IG. You may be able to see more at #quiltingthecountdown. The beauty of the countdown is that you can join in whenever you'd like.
Let me know if you're participating. I'd love to see what you're making.