With the start of the new year comes the start of the new Project QUILTING season. I'm hoping to participate in all six challenges this season. In 2020, I started my Improv Log Cabin Mini series with a couple of the Project QUILTING challenges. This year, just before the first challenge was announced I decided I would layer my own design challenge on top of the Project QUILTING challenge's again this year. I'll be using modern traditional design in my challenge quilts this season.
Modern Traditionalism in quilting refers to a design that is built on a traditional quilt block combined with more modern design elements. These elements can include use of bold colors and prints, improvisational piecing, minimalism, expansive negative space, and/or alternate grid work.
This week our challenge was a color challenge, Illuminating + Ultimate Gray, the 2021 Pantone Color of the Year. I love a color challenge, because you can do just about anything with it as far as the design goes. I went about picking a traditional quilt block to design off of and started selecting solids from my stash that worked with the yellow and gray theme.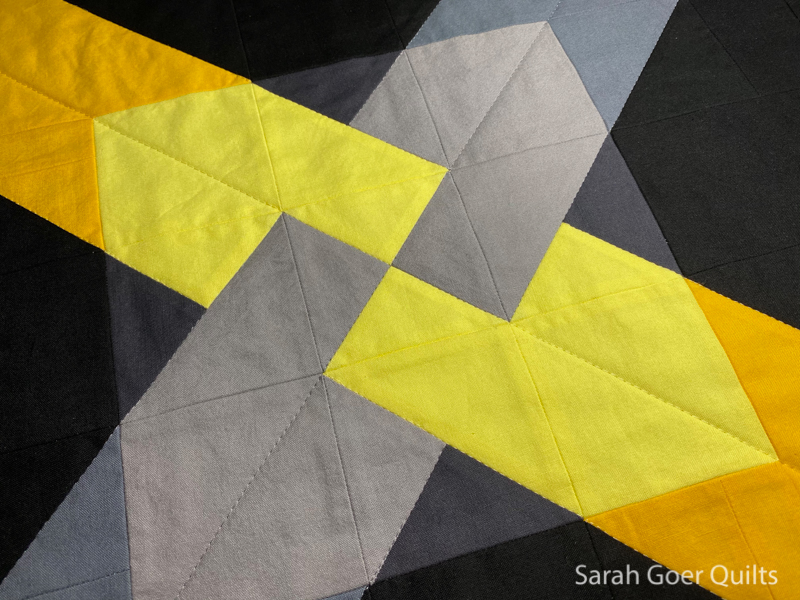 I chose the card trick quilt block. I began by changing the elements of the corner of the block, instead extending the "card color" to the corners. Then I offset this quilt block in my design and extended the lines from the block into the negative space surrounding it. Finally, through the value choices of my colors, I gave the quilt a look of transparency.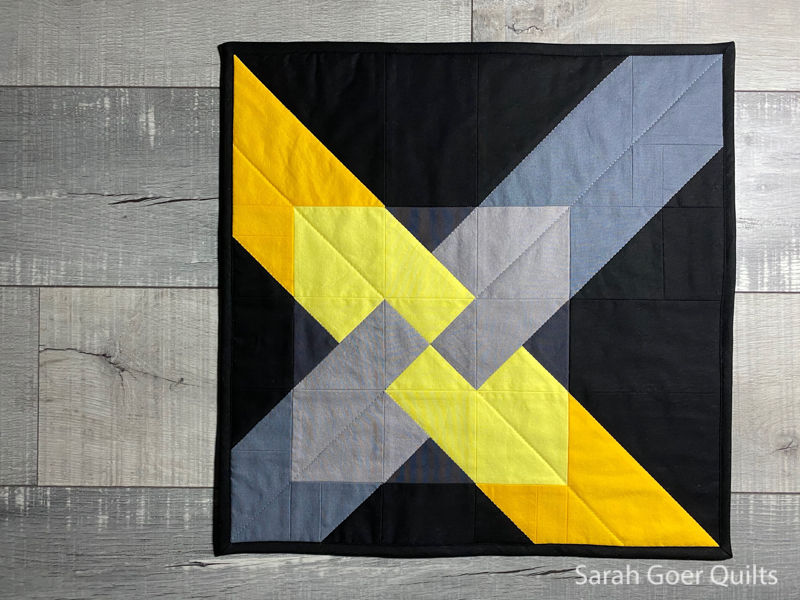 My quilt finishes at 16 1/2" x 16 1/2". It has very minimal quilting, because, ya know... one-week deadline. I didn't start cutting fabric until Friday, so I didn't leave myself much time.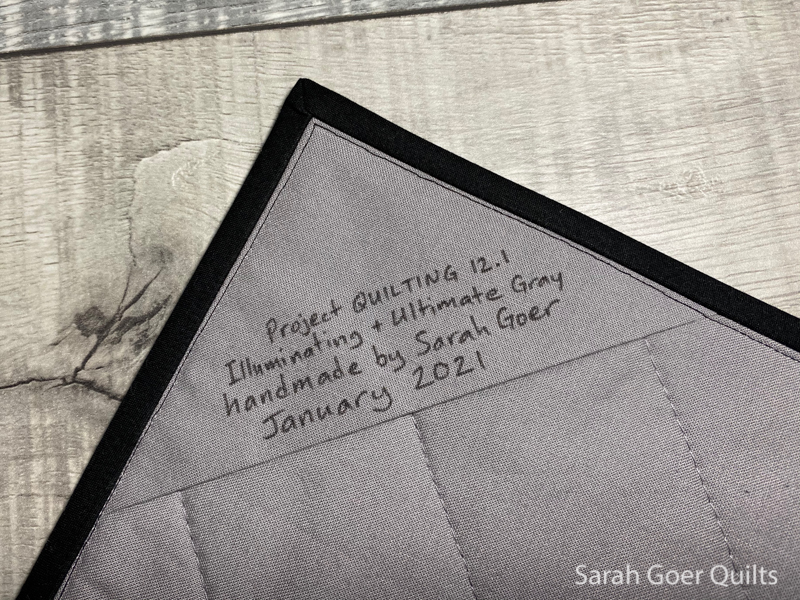 My quilt is labeled on my corner triangles, included for ease of hanging. First finish of the year!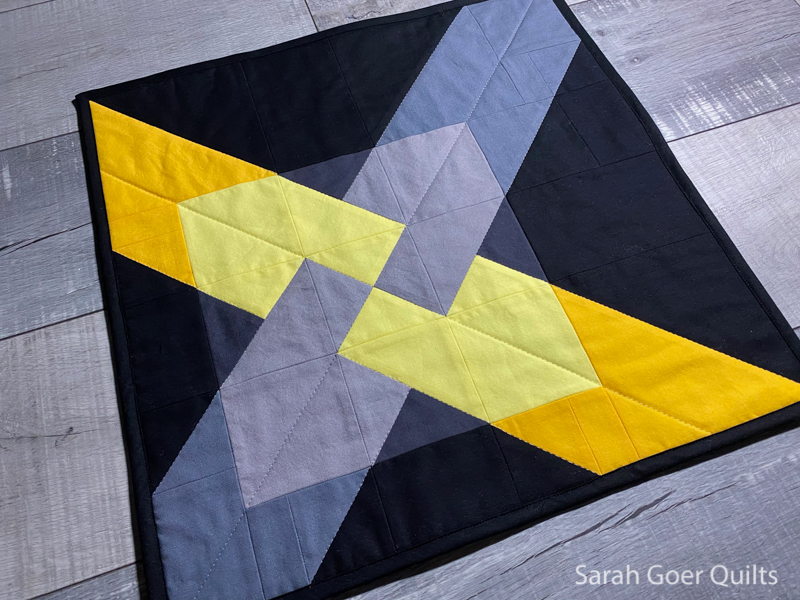 Thanks for visiting, please hop over to Kim's blog to see the over 225 submissions for the Illuminating + Ultimate Gray challenge.
I'm linking up with the Pantone 2021 Artisan Challenge. I'm also linking up with my linkup, Show Me Something. ;-)