Live Virtual Workshops on Zoom for Individuals
If you're looking for more interaction and connection than taking an on-demand class, you can sign up for a live Zoom workshop with Sarah! In 2023 she will start offering virtual workshops for individuals. In these one- or two-session workshops with no more than 20 students, you'll see all her tips and tricks as she teaches her methods for planned improv piecing, all from the comfort of your own home.
Check back soon for more workshop opportunities
Be sure to sign up for Sarah's newsletter to hear announcements of new virtual workshop offerings.
---
Guild Workshops and Presentations
Looking for a workshop or lecture for your group or guild? Sarah has many options available for guilds. Sarah is currently scheduling virtual and in-person events for 2023 and beyond.
---
On-Demand Workshops
The beauty of an on-demand class is that you can learn and sew at your convenience from the comfort of your home. No need to pack up your machine and tools. All of your fabric at your fingertips! These classes are available 24/7 online with no expiration, so you can refer back to the content whenever you'd like.
My classes are packed with photos, videos, examples, and explanation of my process. In these Planned Improv courses you'll learn a technique, with many ideas for making the finished project your own.
Choose your favorite pile of scraps and Sarah will share all her tips and tricks for stitching your own created fabric. The scrap fabric you create can be used alone or utilized in your favorite block or pattern.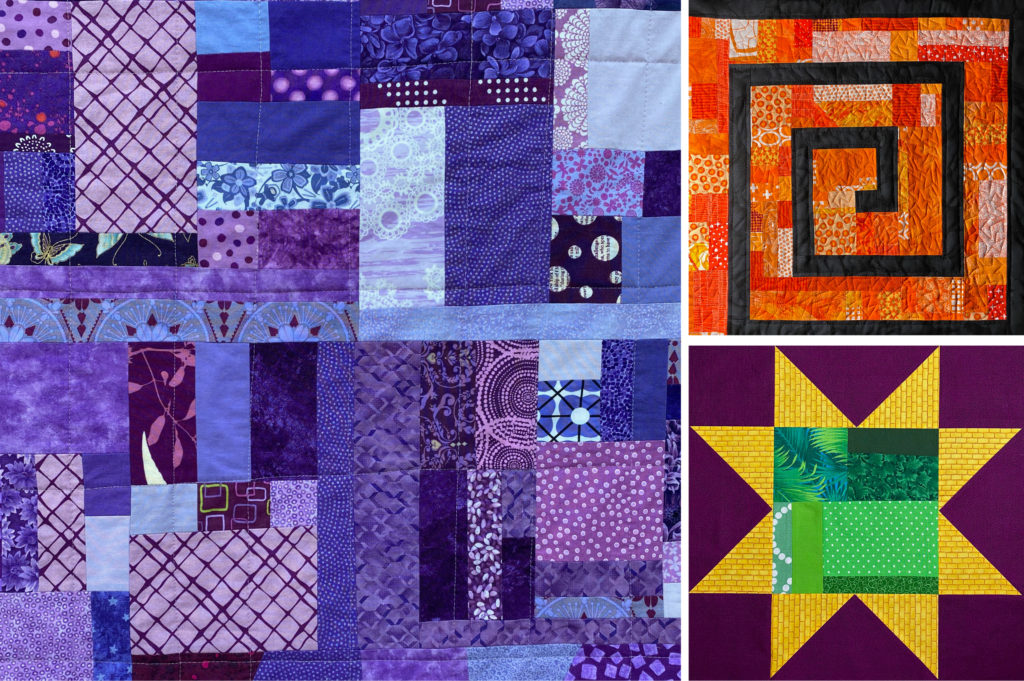 ---
Interested in my PDF quilt patterns? Find my pattern shop here.