I'm a little late posting as I've spent most of my energy this week dealing with our broken range. My kids attempted to cook lunch on the stovetop on Monday and that's when we found out it wasn't working. As soon as the essential part becomes available (which is currently on backorder for mid-October) we'll be back in business.
At least this month's quilt challenge is a little one... or a really little one! In September, please Show Me Something Mini! The smaller the better! I've chosen to share the smallest quilts from my studio (the "mini minis") in this post, but please use your own definition of "Mini Quilt". It can be pieced, whole cloth, applique, improv, traditional... as long as it's small. :-) Maybe a small wall quilt, a table topper, a placemat, a mug rug, a coaster... or even smaller. Remember, this linkup is part challenge... please link up new or old projects. Show us what you've got!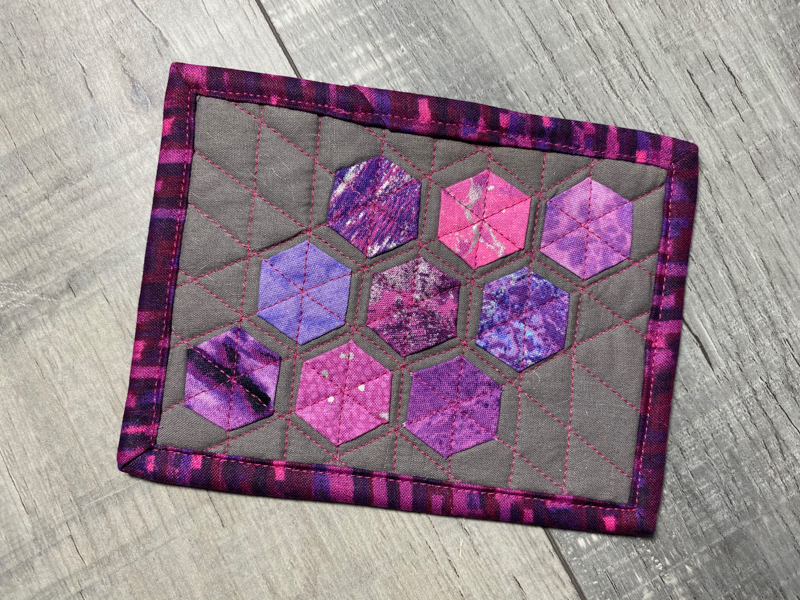 6" x 4 1/2" made by Jennifer McNeil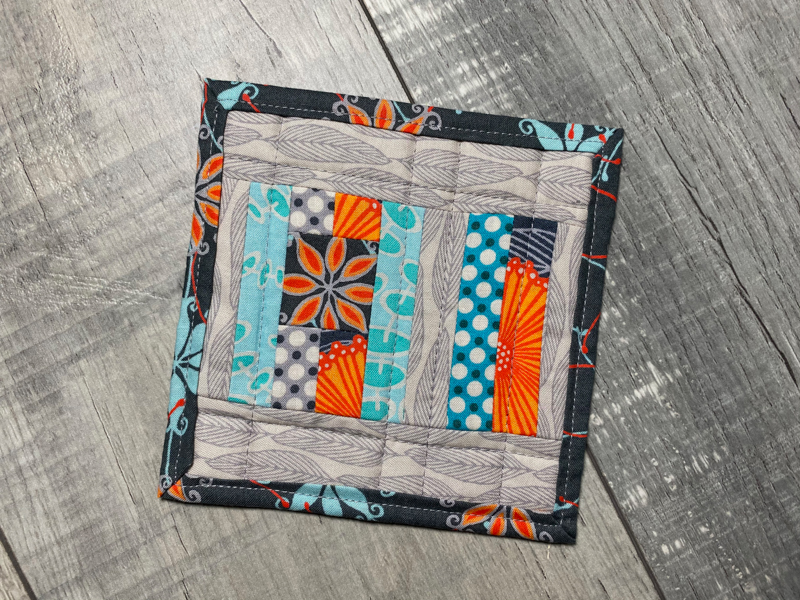 5" x 5" made by Mary Ringer
5" x 5" made by Mary Ringer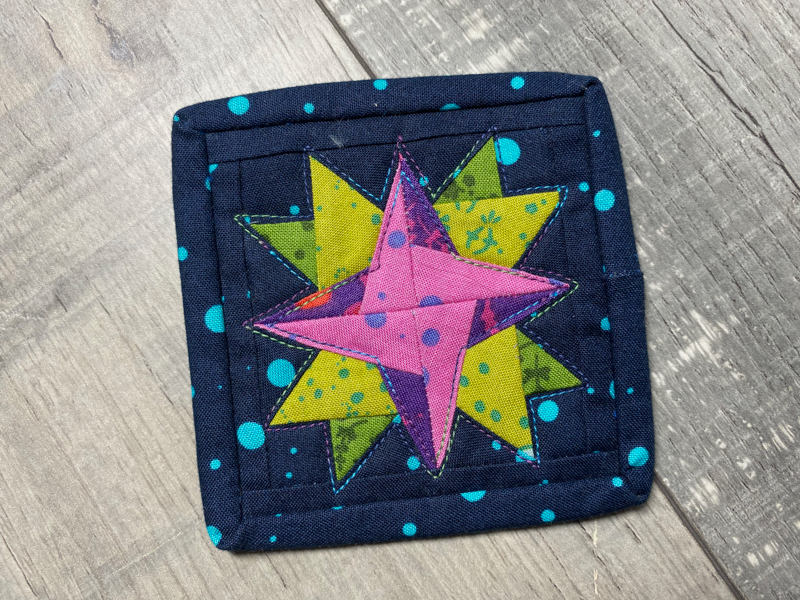 4" x 4" by Lydia Cheney
3 3/4" x 3 3/4" by Tiffany Baxter
Here are the linkup details:
The monthly Show Me Something quilt linkup will start on the first of the month and continue until midnight (PST) on the last day of the month.
You may linkup a maximum of 3 new or old finished projects that fit the theme.
You may linkup a blog post or Instagram post.
If you linkup from a blog post, please link back to this post in your post. If you post from Instagram, you can tag me @sarahgoerquilts.
Visit others in the community who share their projects... and leave comments. :-)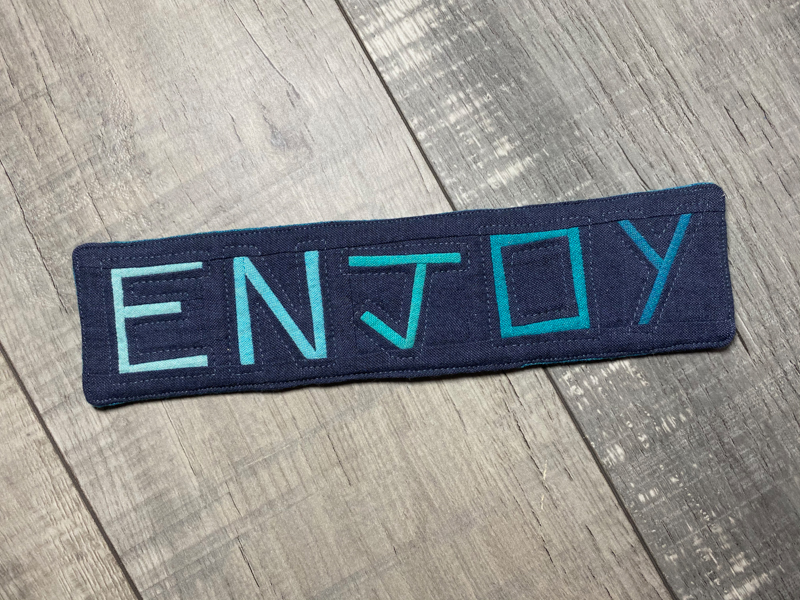 9" x 2 1/4" made by me
You are invited to the Inlinkz link party!