Keeping with the tradition for me to share my top five blog posts of the year and link them up to Cheryl's Best of... blog post, here they are.
Top Five 2022 Posts
Visit my Best of 2015, Best of 2016, Best of 2017, Best of 2018, Best of 2019, Best of 2020, and Best of 2021.
I'm linking up to Cheryl's Best of 2022 Linky Party.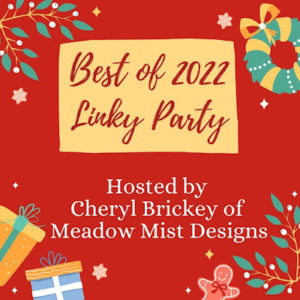 If you'd like to keep up with what I'm up to, be sure you sign up for my newsletter. I include color and design inspiration from around the web as well as info about what I'm working on and where I'll be teaching.
And FYI, Season 14 of Project QUILTING starts January 1st!