Thanks for joining me for TGIFF. I am happy to finally be sharing my MQG mini swap quilt that I made for Margaret.
I started with some improv piecing including some wonky flying geese, ending in a minimalist, geometric pieced quilt top. Then I went to town with free motion quilting. I really enjoy trying a variety of free motion motifs on small projects, where the commitment is much smaller that if I am working on a large quilt.
My process for free motion quilting this piece was very organic, choosing each motif as I went. I had no overall plan except that I wanted the quilting to be a feature. I started with one of my favorites, a jagged stipple. I used Aurifil 50wt Light Turquoise (#5006), Turquoise (#2810), and Dark Turquoise (#4182) to coordinate with my three fabrics.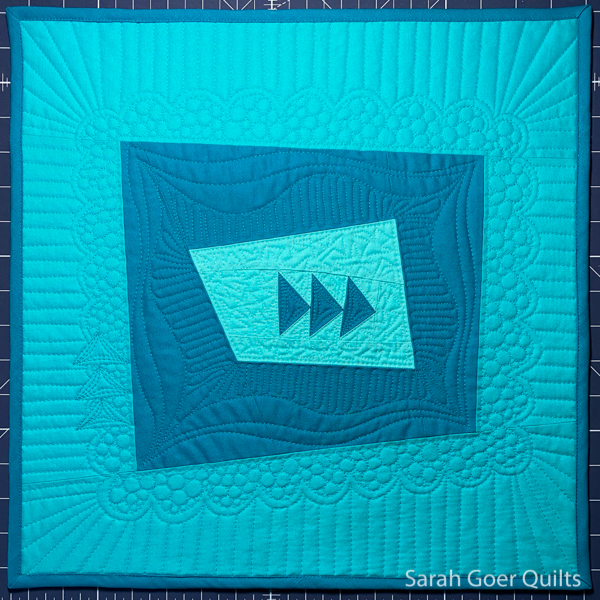 This quilt finished at 16 1/2" x 16 1/2" and is machine bound.
What have you finished lately? I look forward to seeing what you link up below. Thanks for visiting.
You are invited to the Inlinkz link party!
I linked up to Finished (or not) Friday.