In June 2021, Ellyn and I started the Quilts Unscripted Bee. Currently we have 11 improv quilters and each month we create 2-3 improv blocks for one quilter. I've been so excited to see finished quilts and quilt tops in recent months that I wanted to share them with you. My beemates have shared their photos with me. Enjoy!
You may have seen Sarah Ruiz's Unscripted quilt that was awarded first place at QuiltCon 2022. She gave us a color palette and asked us to each choose letters so she would end up with an alphabet of blocks in a variety of improv styles.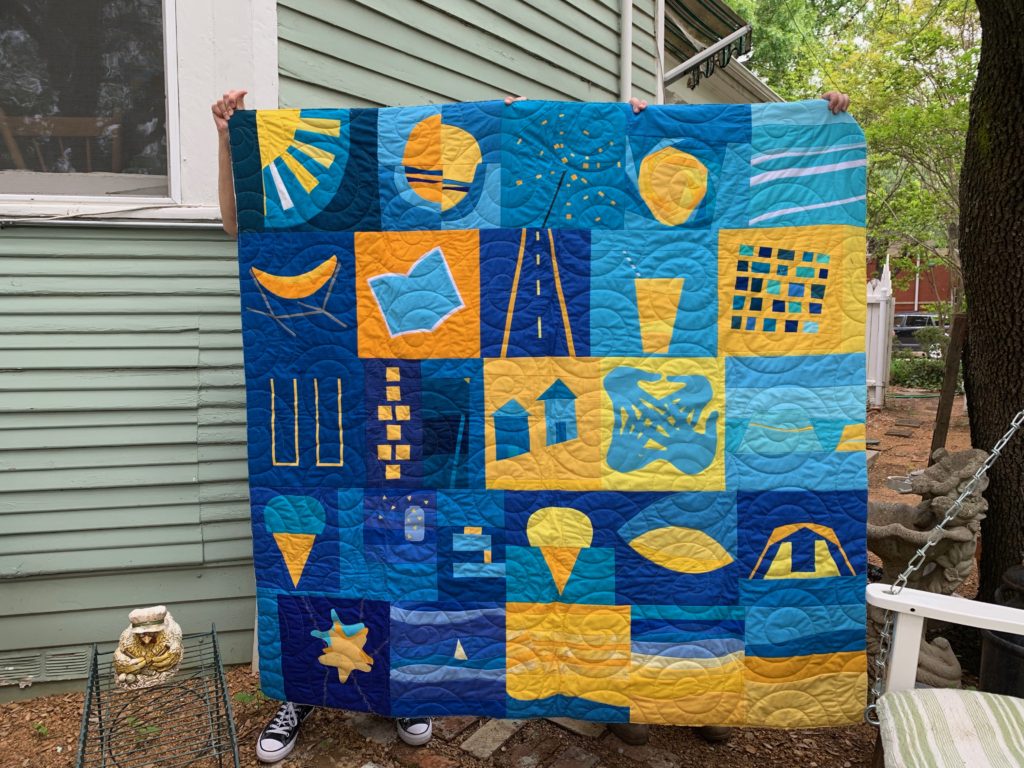 Chris Davies chose the vibrant blue and yellow palette for summer blocks. I made the book and the (not a banana) hammock.
Chris Simon invited us to play with improv line in our choice of color.
Elizabeth Ray was inspired to have us create these long strips of improv sections with our choice of two vibrant colors. I used Kona Cerise and Peapod.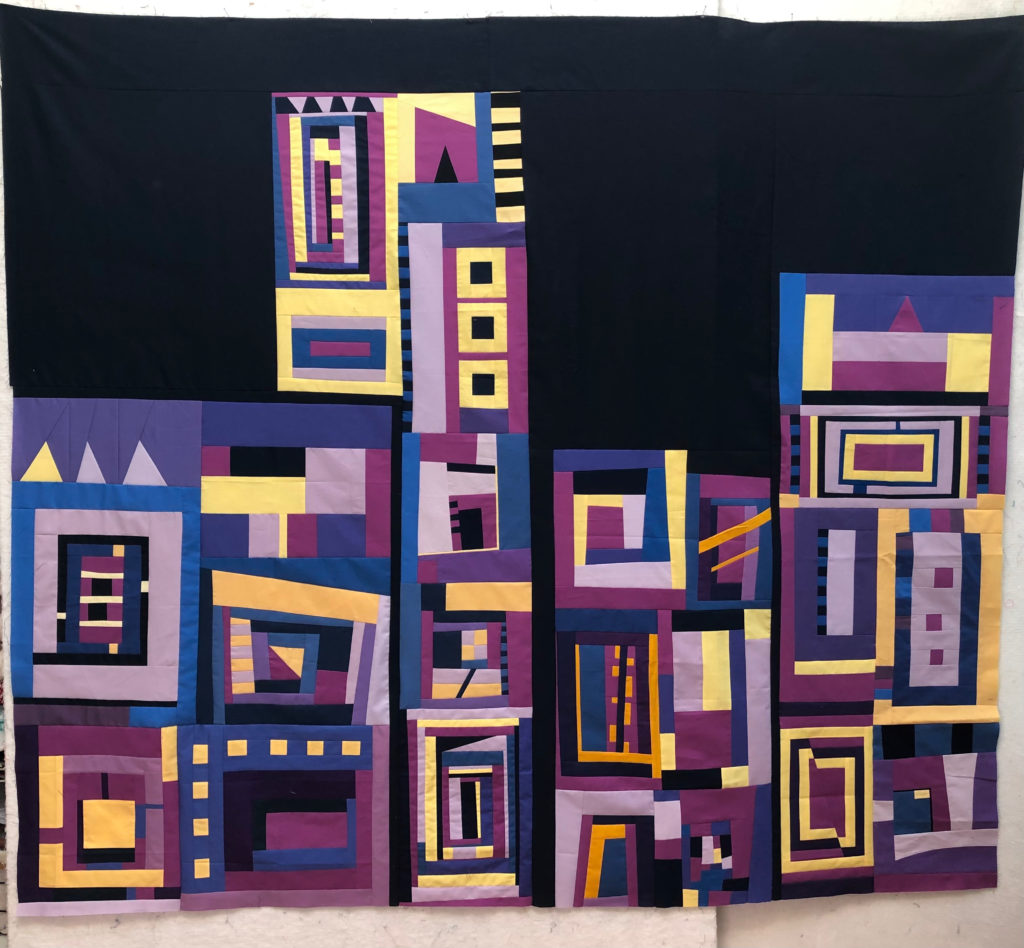 Ellyn Zinsmeister asked for improv log cabins in a set color palette which she set into buildings against a dark navy sky. I'll share about my blocks soon.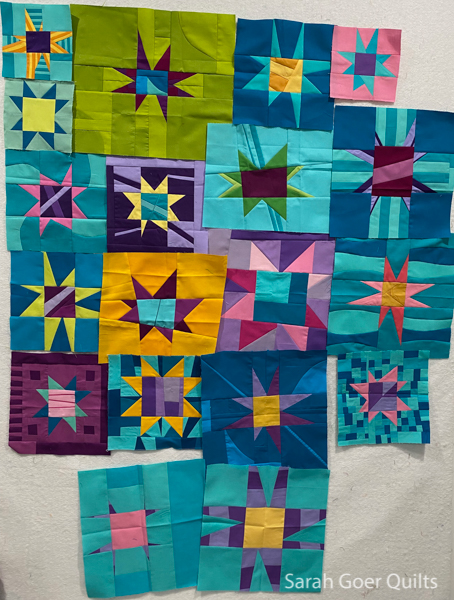 In March, I asked the group to make improv star blocks based on the traditional Sawtooth Star and featuring whatever improv styles and techniques the maker enjoyed. I love the variety of details in these blocks and look forward to putting them together once the last few arrive.
I really enjoy the fun and challenge of receiving a new prompt each month. This month I'll be making some improv letters. My wheels are spinning on what letter styles I will use.