Loide requested improv Christmas blocks for November in our Bee. She told us that anything goes for Christmas and our blocks could be traditional Christmas colors or something else.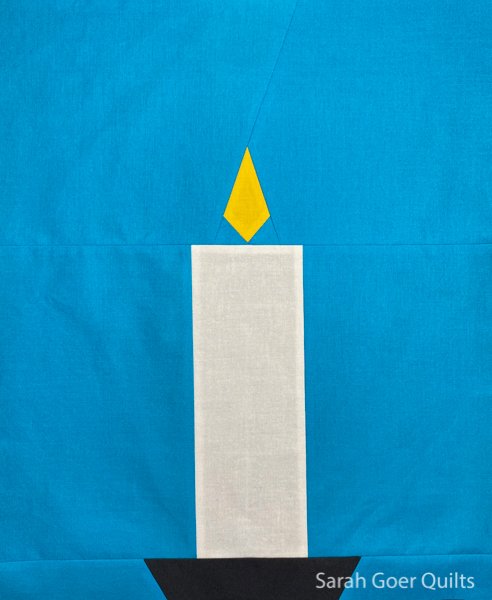 After pondering about what I would make I started with a candle block, approximately 13" x 16".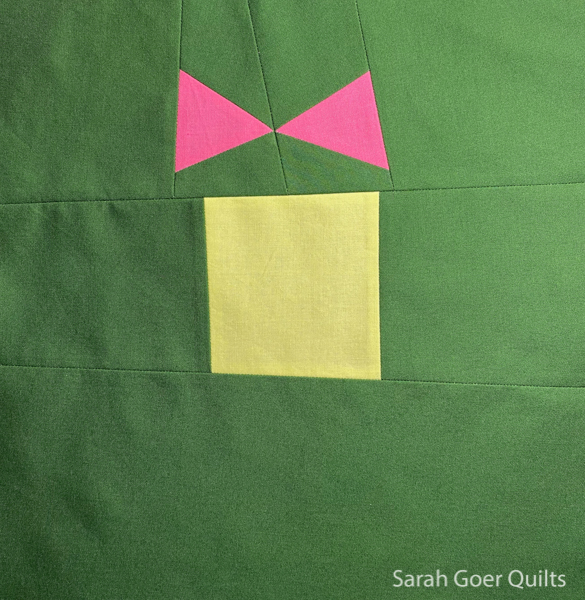 Some others in the group had made some Christmas trees, so I pivoted and made a wreath, approximately 12" x 12". As I was working I decided that it would be a chunky square wreath, though I included extra background fabric for Loide so she could add some corner triangles to soften it up if she'd like.
Lastly, I chose a candy cane... it's some precisely pieced improv, but it was still built improvisationally. I sewed together red and white strips, then cut at an angle and pieced multiple pieces to make the length of the candy cane, approximately 10" x 13".
You can follow along with our bee, Quilts Unscripted, on Instagram.