This is my submission for the "Just the Top" category of the Pantone Quilt Challenge 2023.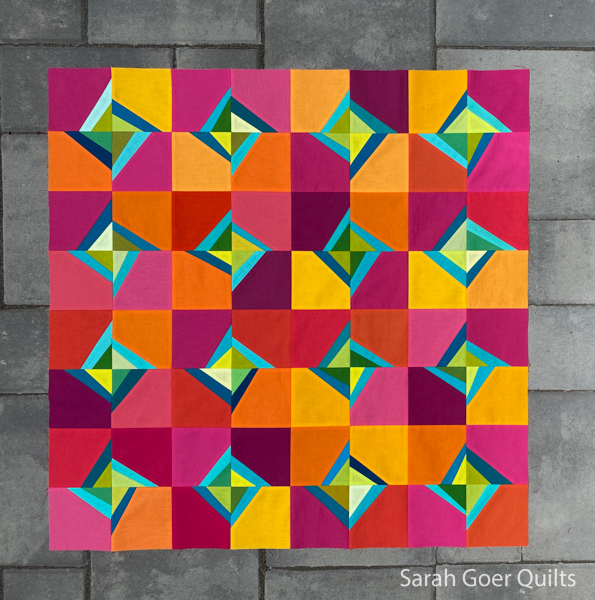 Viva Magenta Confetti
32.5" x 32.5"
Sarah Goer, USA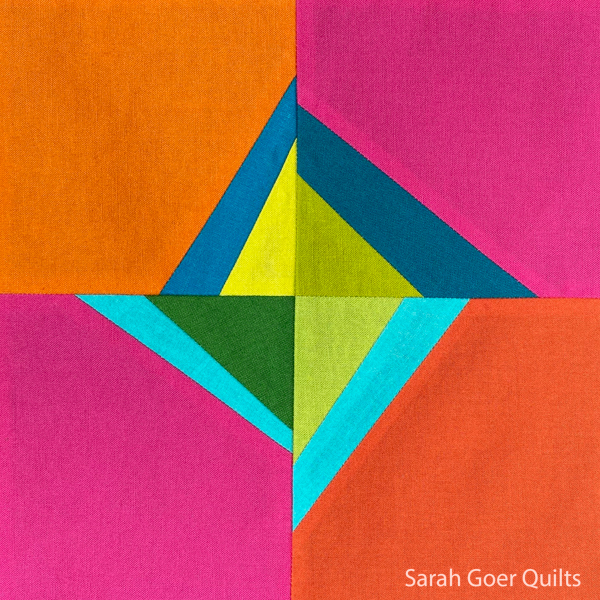 I spent 25 days of daily practice building these improv blocks. Then trimmed them all to the same size block. My background fabrics are pinks, oranges, and yellows, including Kona Pomegranate (my Viva Magenta). My strips are all turquoise/aqua in a variety of values. And my corner triangles are mostly greens in light to medium values. I tipped close to yellow with the inclusion of Kona Acid Lime and Kona Limelight.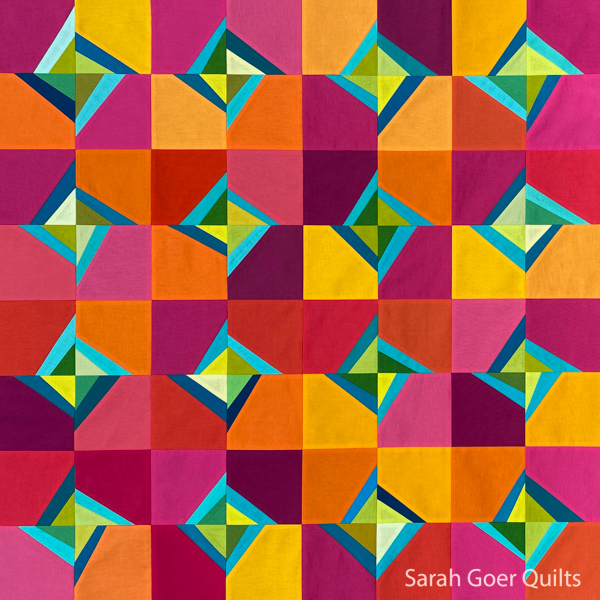 I'm linking up with "Just the Top" for the Viva Magenta challenge. Thank you to Sarah and Elizabeth for hosting, and to all the judges and sponsors!