We are eleven weeks into the Quilting the Countdown 100 day project. There are 22 days left until QuiltCon. I'm spending at least 15 minutes a day working on my Patchwork City blocks.
I finished three blocks this week. This brought me to 60 out of 75 blocks complete. These finished blocks are Kona Jade Green, Kona Papaya, and Kona Wasabi. My progress this week includes bits of three more blocks as well.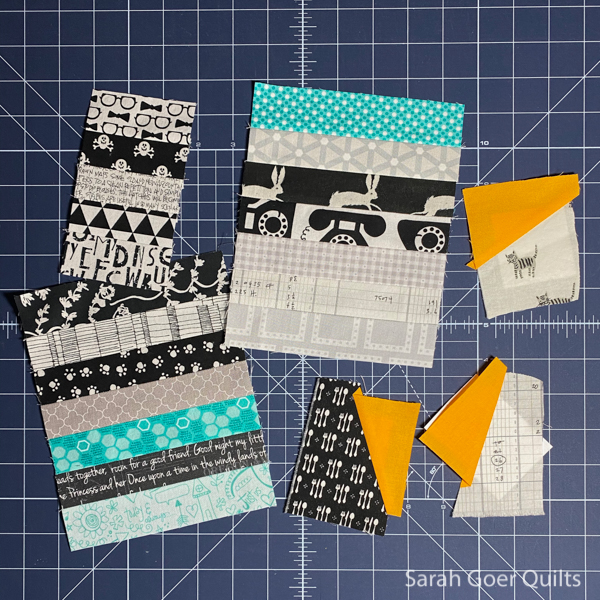 I like to work on pieces from multiple blocks all at once.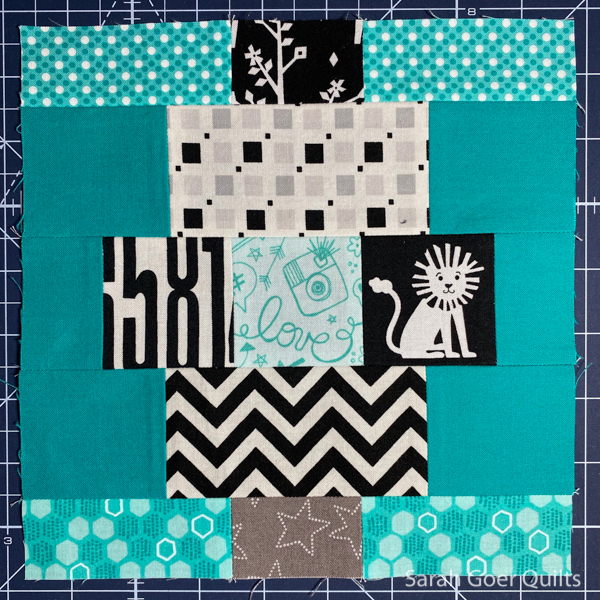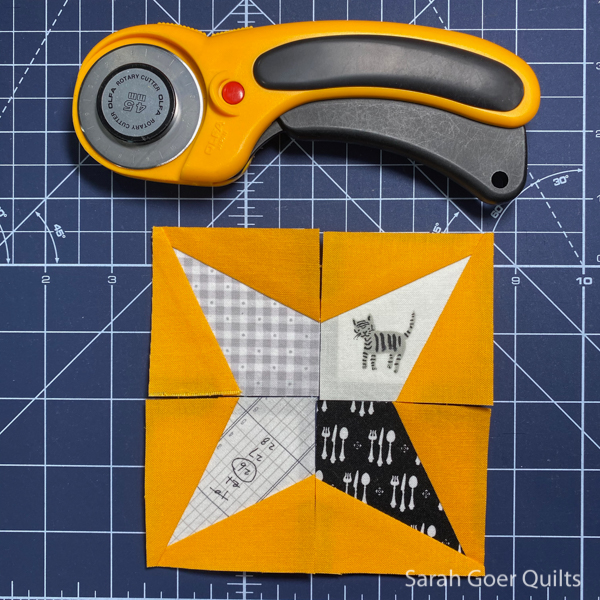 For this Papaya block I used the cutting templates as foundation paper piecing templates. While I've done many of the blocks with the templates, some of the piecing is very fiddly and FPP allows for better precision for me.
The quarter rectangle units in this block can also be fiddly to piece. I chose to cut my pieces oversized (in the outer direction) and after piecing the four fabrics together I trim to size. I love that this little 8" block has 13 different fabrics. There's so much to look at.
22 days and 15 blocks left! Thanks for visiting.