In May, E. A. asked us to make two-color blocks that contained the word "hope."
For my first block I chose Kona Cerise and green to make some skinny strip letters. My skinny strips finish at 1/8" wide. I created boxy letters improvisationally, but aimed for the letters to all be about the same height. The letters are about 6 1/2" tall and the block finished at about 12" x 10".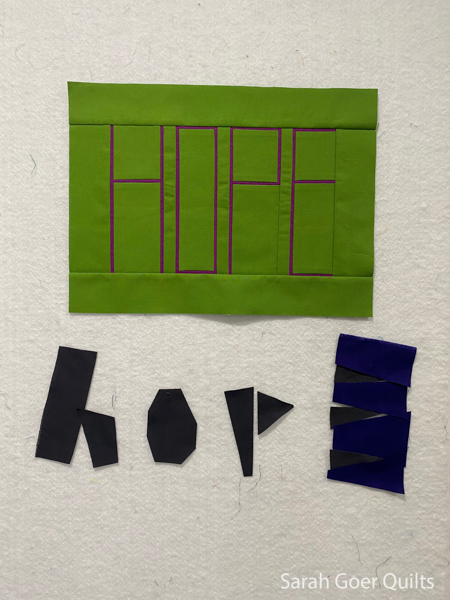 In my second block I chose a much lower contrast color combination with dark purple and dark grey. I improv cut all the pieces for my letters in a variety of chunky styles.
Here are my finished blocks and here's a peek at the full quilt.