In September, Carole asked us to use time as our inspiration for her blocks. She asked us to use solids only with any shape or image that relates to time. And she chose the stunning tetrad palette of blue-green, red-violet, red-orange, and yellow-green (including recommended Kona suggestions to help us out).
My first thought that I couldn't shake was the idea of time passing as my children grow. I created a "watch me grow" block of sorts where I improv pieced the bodies of the three images and then added needle turn appliqué for the heads.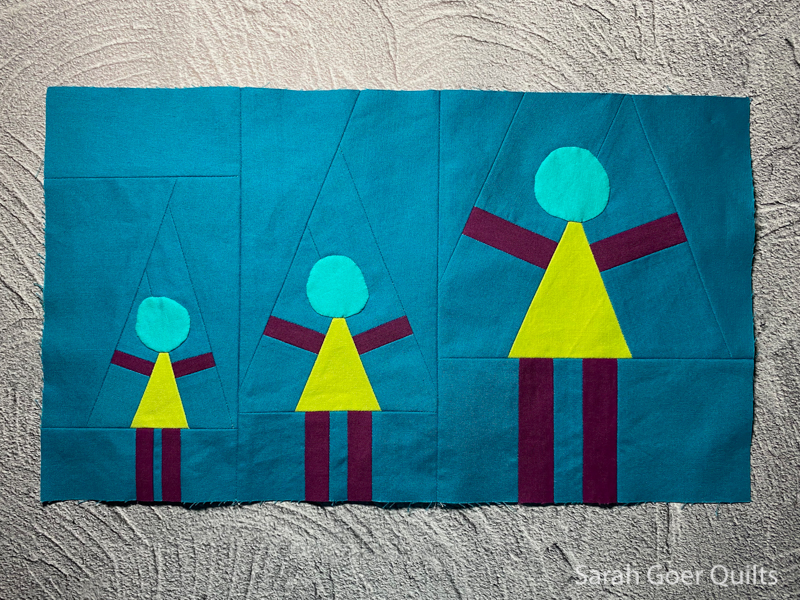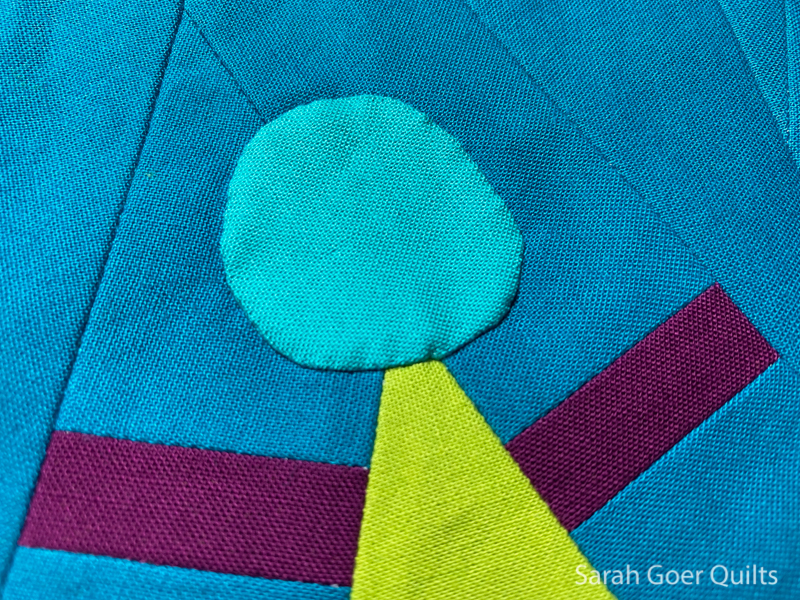 My second block was a simple timeline. It is meaningful to me because it represents the births (not to scale) of me and my siblings. I'm the oldest by 8 years.
My final block was a simple 4-patch block to represent the found seasons: winter, spring, summer, and fall.
These colors were a joy to work with and I really enjoyed the process of puzzling out my plan to construct the children. Other blocks created in the bee included inspiration from song lyrics,  hashmarks, and a clock.
This month we're sewing improv Christmas blocks, but I also need to show you the improv Line blocks I made last month.
Happy sewing!