My passion is planned improv piecing. I enjoy giving myself a set of rules to follow (or break!) as create.
While demoing my technique in my All About Angles classes, I always cut up some fabric to show how I create my starting pieces. Sometimes these are part of a work in progress, but sometimes I just start with a new pile of fabric I'm excited to work with. In this case it was the latter. I started with five Alison Glass Kaleidoscope solids: Tomato, Sunflower, Raisin, Cherry, Goldenrod.
I was drawn to this autumn palette. As I put together my improv piecing, I was reminded of the changing colors of the Fall season. I find labeling the selvage edge of my solid fabrics with a sharpie to be a helpful way to remember which color is which. In this case "AG" is for Alison Glass.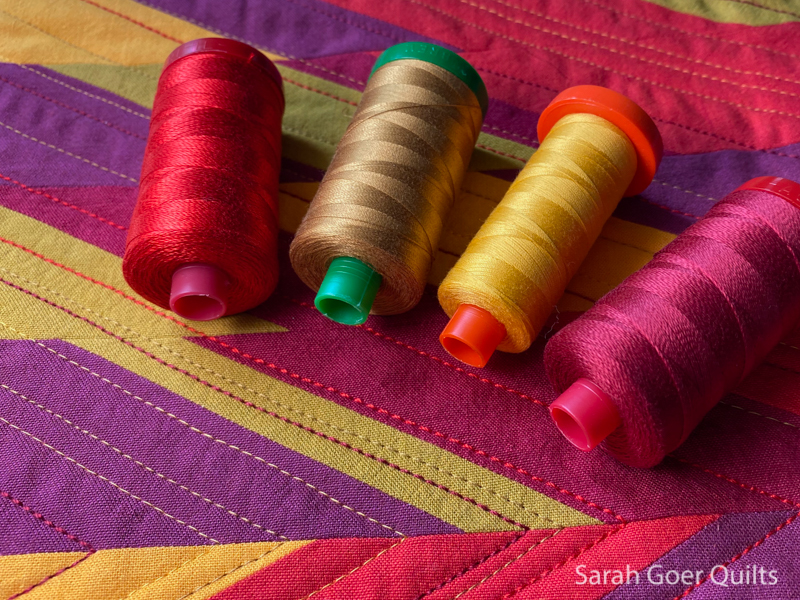 I opted for a variety of weights and colors of thread for walking foot quilting echoing my piecing lines, Aurifil 12wt Paprika (#2270), 40wt Brass (#2975), 50wt Yellow (#2135), and 12wt Burgundy (#1103).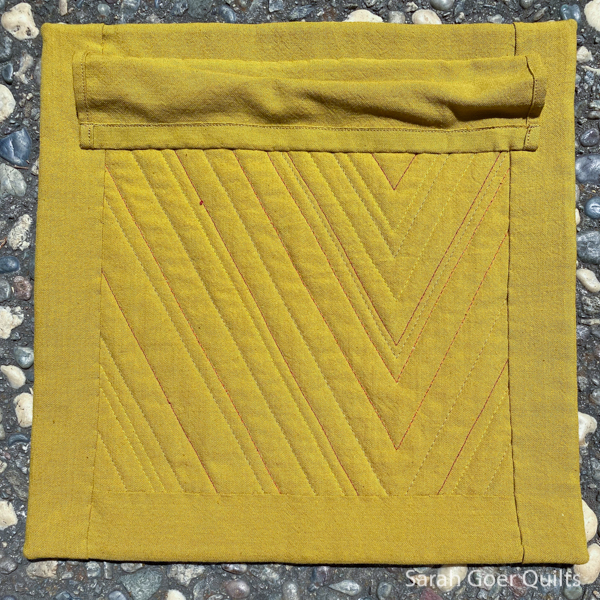 I finished the quilt with a faced binding and a mini sleeve. (Label coming soon!)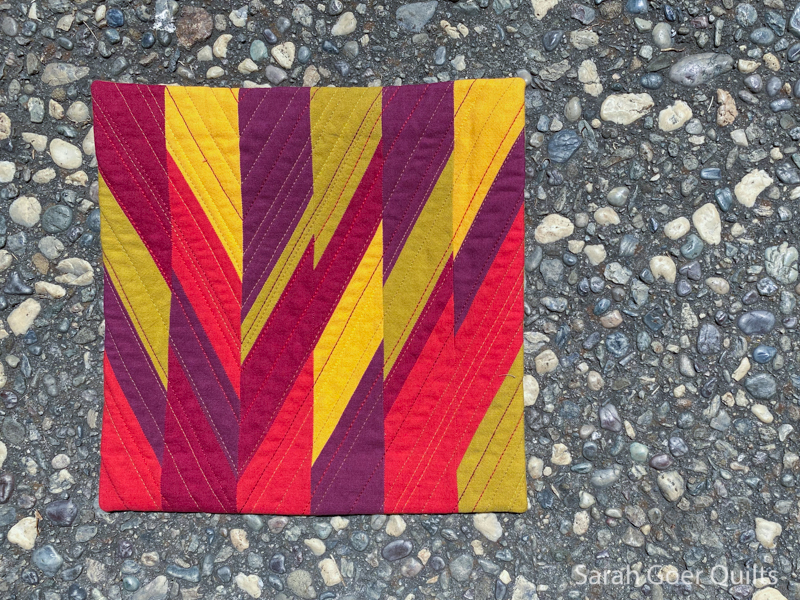 Fractured is 12" x 12". It is my first SAQA donation piece, for this year's SAQA Benefit Auction, which will take place September 10 through October 3. Be sure you are subscribed to my newsletter if you'd like to be reminded of the auction in September. If you'd like to have me visit your guild or group to teach my All About Angles piecing technique (or one of my other workshops), please send your program chair to my Teaching page.
Thanks for visiting!