This week's Project QUILTING challenge is Mining Diamonds. I chose to go with the gemstone and reduced the Alison Glass Trinket pattern to 25%.
My daughter helped me decide on my color palette, white, light greys, and Kona Bright Pink for the background.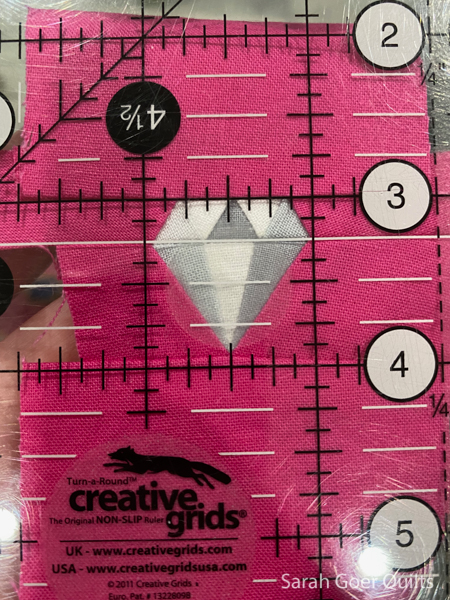 Reducing the pattern brought the 4" gem down to a tiny 1" size.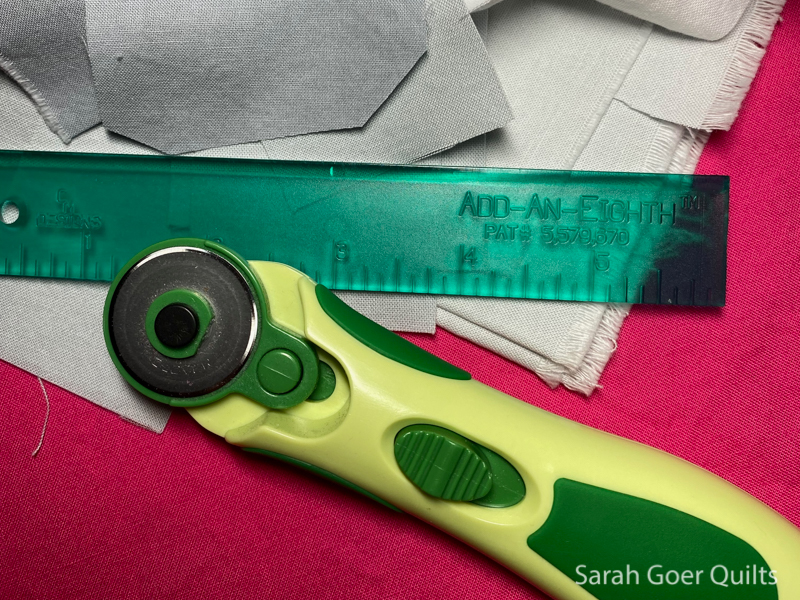 Since I was using such tiny pieces in my paper piecing, I opted for the Add-An-Eighth ruler for trimming my seams.
I decided on free motion echo quilting with 50wt Aurifil Fuchsia (#4020) and machine binding with a light grey. The quilt finishes at 2 1/2" x 3 1/2", the fourth in my Project QUITLING Season 13 Artist Trading Card series.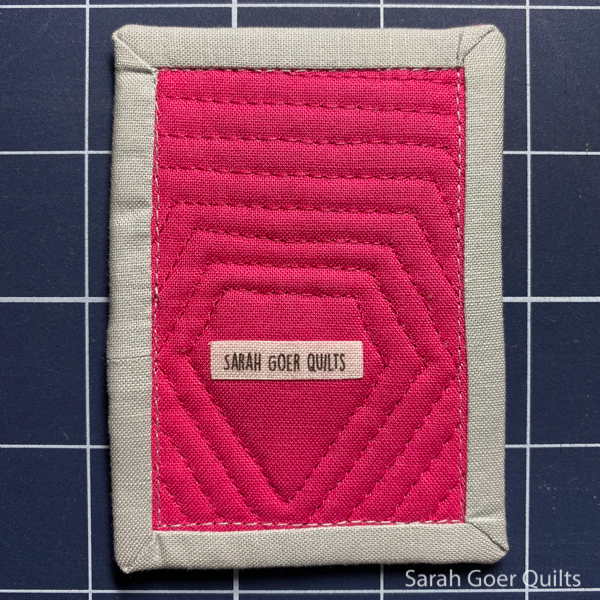 I'm linking up on Kim's blog for the Mining Diamonds challenge. Check out my previous challenge entries: