We are one day into the latest Project QUILTING challenge, Kitchen Influence. I've continued my series of artist trading card sized mini quilts.
When I saw the challenge, I immediately thought of this adorable silverware fabric. Slight miscalculation on my assumption that the binding would fully cover the knife. Oops. I free motion quilted the details of the fork and spoon with Aurifil 50wt Light Delft Blue (#2720).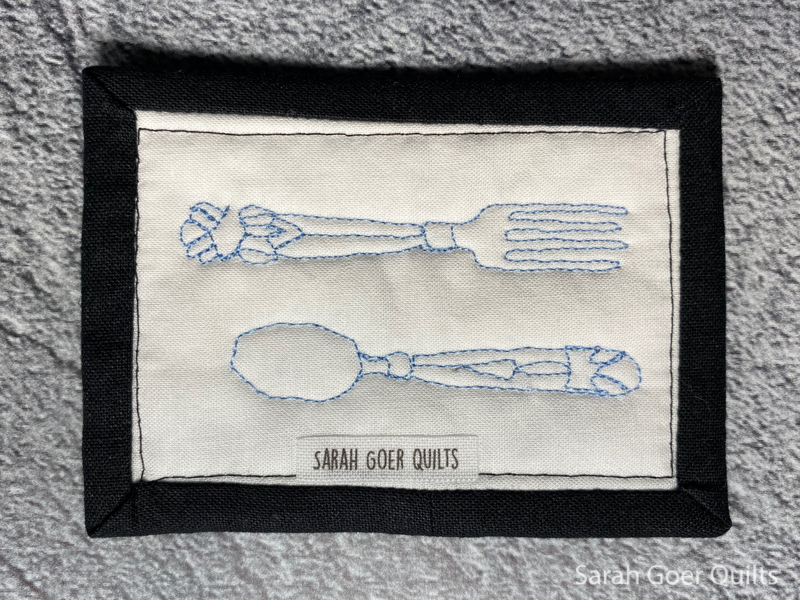 The quilt finishes at 3 1/2" x 2 1/2". The back shows the quilting better. And you can see my tiny little 1" x 1/4" fusible tags I recently purchased from The Heart of Wonder on Etsy.
I'm linking up on Kim's blog for the Kitchen Influence challenge. Check out my previous challenge entries: