About a year ago I participated in the I Spy book release blog hop by making these two quilt blocks from the book. Each is a paper pieced block in which I chose to use solid fabrics.
It is season 13 of Project QUILTING and as much as I love to participate, I really have been focusing on finishing works in progress. I'd convinced myself that instead of participating in this season's one week quilt challenges by conceiving, starting, and completing a quilt in a week (for each of the six challenges) I would choose a WIP from the pile to complete that would fulfill the challenge theme (for an unofficial finish for the challenge). When the All the Colors challenge was announced on January 2, I scanned the list of WIPs and sussed out what would work for "All the Colors." The description had indicated that the quilt needed to use "at least five colors" so I chose my burger block to finish for the week.
Well, then my FOMO took over and I decided to make a little ATC mini quilt as an official submission for PQ 13.1. And the burger and watermelon blocks remained on the table.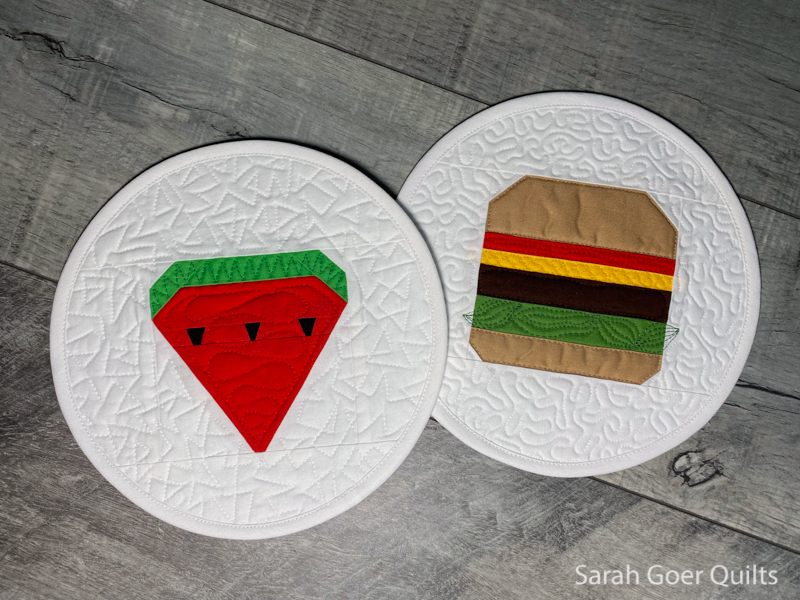 Fast forward to last week, our week off between PQ challenge weeks. I decided to go ahead with my plan to finish up these mini quilts. I'd always envisioned finishing them as round quilts like the food is on a plate. They'll be going to my niece and nephew who are still of the "play food" age.
I knew I needed a bias binding to bind my round quilts, but was unsure if I could pull it off with machine binding or if that would be a struggle. With Cassandra's encouragement, I went for it and the machine binding went very smoothly.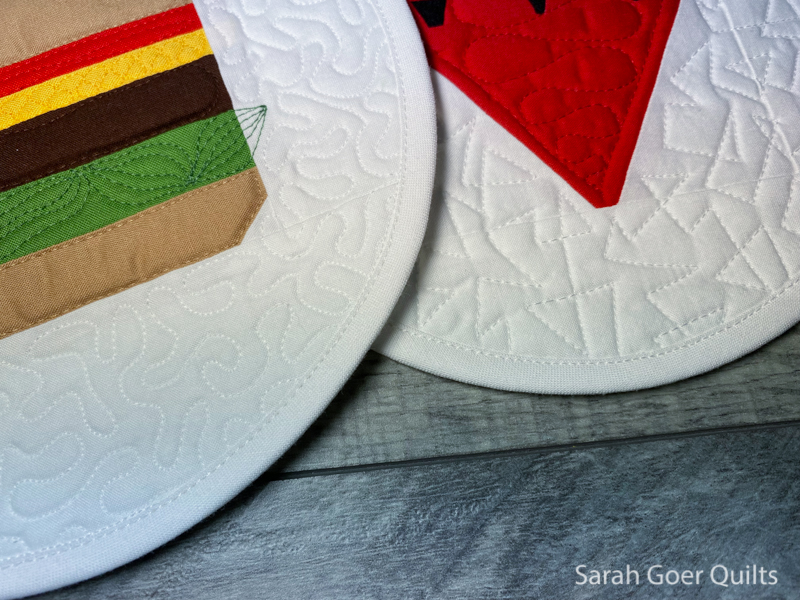 Each of my quilts finished at 8" in diameter. The burger is quilted in Aurifil 50wt Toast (#6010), Red (#2250), Yellow (#2135), Chocolate (#2360), Very Dark Grass Green (#2890), and White (#2024). And the watermelon is quilted in Aurifil 50wt Red (#2250), Green (#2870), Black (#2692), and White (#2024).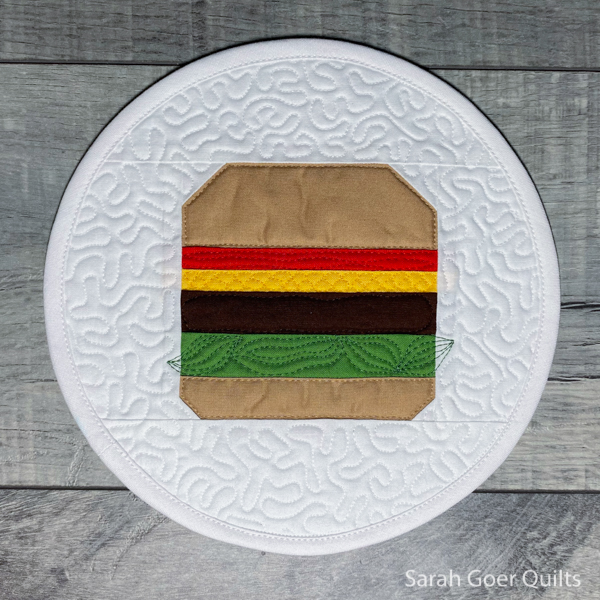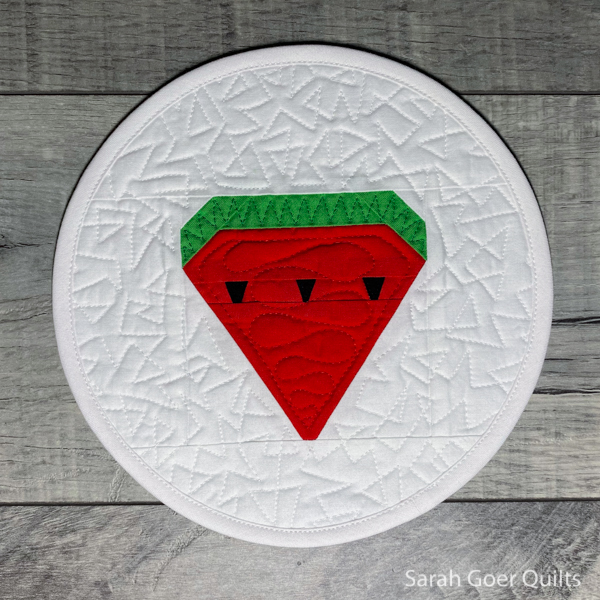 Thanks for visiting. If it's not on your radar, there's still time to make a quilt for this week's Project QUILTING challenge.