I've been mostly keeping up with the mystery quilt schedule and I'm all set for the next set of instructions on January 7 for the Morewood Mystery. I opted for a Hanukkah quilt, which I'm looking forward to enjoying next Fall as Hanukkah begins November 28 in 2021. The mystery quilt along wraps up in April which gives me plenty of time for quilting and binding by November. :-)
I chose this luscious blue Alison Glass Sun Print (2018 Compass in Lapis) for my background fabric, partnering it with Kona Blueberry, two Hanukkah prints from my stash and the silver and white dots. This month we made more HSTs that we turned into hourglass (or QST) units. And now all of our fabrics are in play!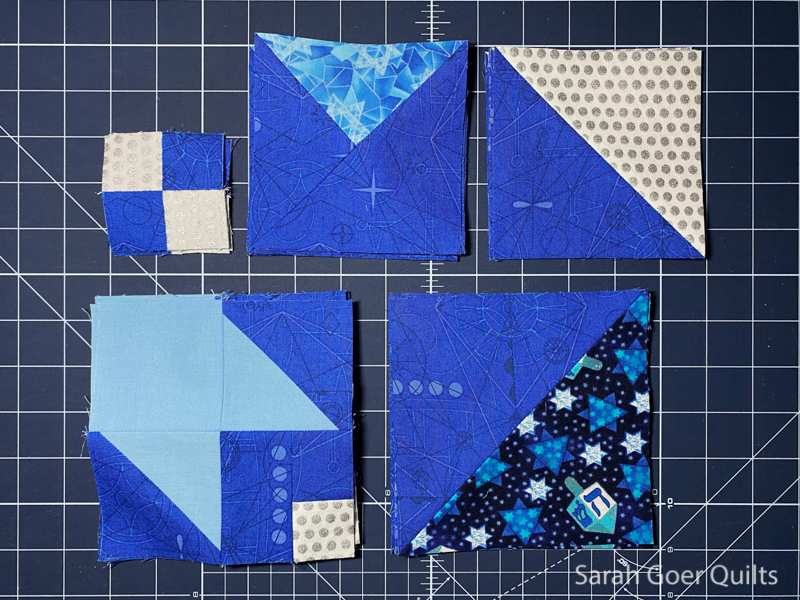 I look forward to seeing how these components go together!