We are six weeks into the Quilting the Countdown 100 day project. There are 57 days left until QuiltCon. I'm spending at least 15 minutes a day working on my Patchwork City blocks (a project I started in 2015!)
I finished three blocks this week. This brought me to 50 out of 75 blocks complete. Two-thirds done with blocks! The finished blocks shown feature Kona Charcoal.
The start of the week was cutting out all my pieces (and using my filing system of keeping them in the book).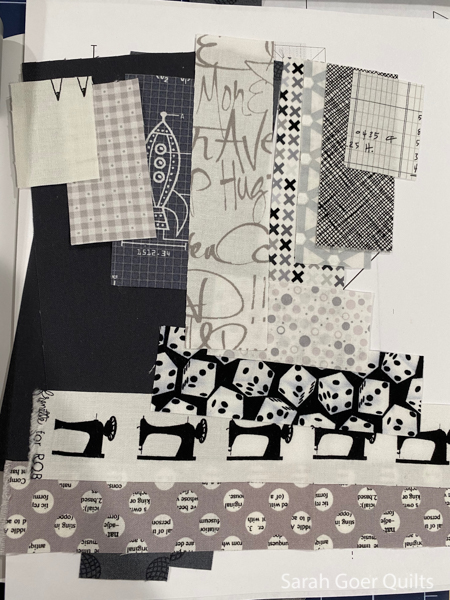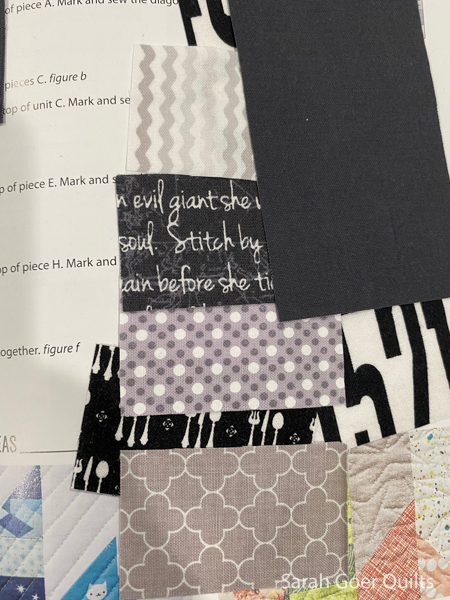 Then I started sewing them together, working on all three blocks at once.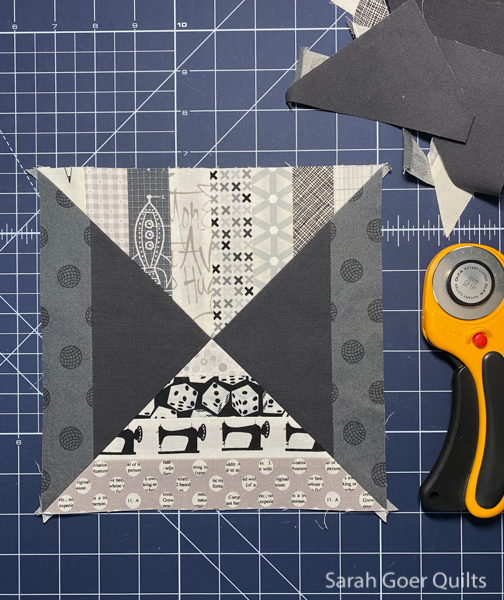 And the three blocks, start to finish in a week: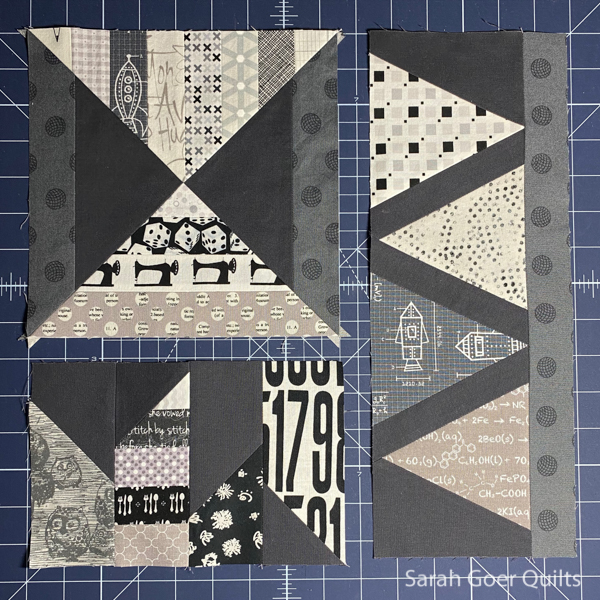 On to the next color! (And cause someone asked, this is the only set of blocks that features a neutral solid. The whole quilt includes a rainbow of color.)
I'm participating in Cheryl's 31-Day Blog Writing Challenge.
Thanks for visiting!