Thank you to everyone who linked up their challenge quilts last month. I can't believe it's already the first of the month again. I am excited with so many new things happening in my studio. I think I was inspired by this upcoming theme (as well as a class I'm taking -- more on that later) as I placed an order for a lovely assortment of solids this morning.
This month, Show Me Something with Solids. This can be a quilt in all solids or something with a mixture of prints and solids. Your finished projects can be something you've previously finished or something new you finish this month. If you're up for making something specifically for this challenge, keep in mind that any size is great! (The less time I have for a challenge, the smaller I make my project.) Please linkup up to 3 projects.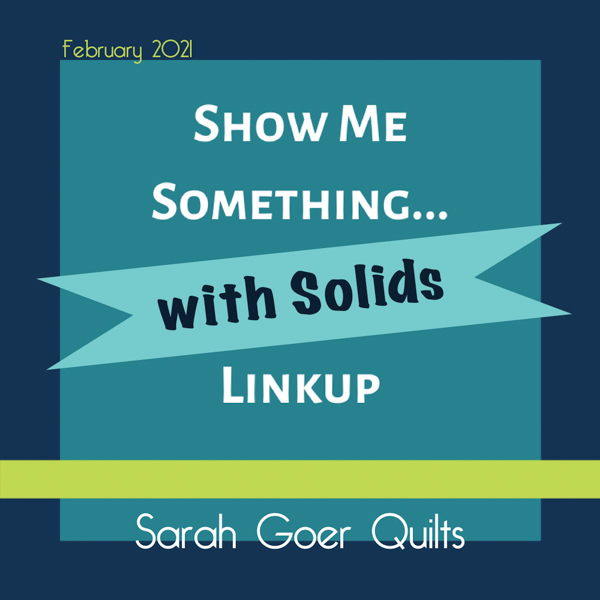 Maybe you enjoy monochromatic palettes.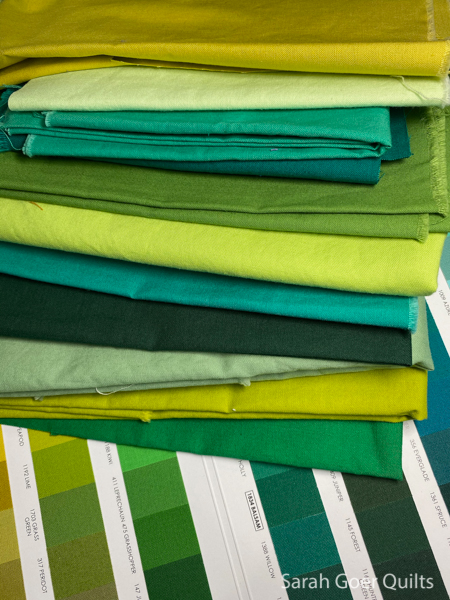 Perhaps you like bright, vibrant colors.
This next set was the palette I used for a mini quilt I finished in January... once I write a blog post about it I'll link it up below.
I've pulled the following fabrics to use on my Color of Connection quilt. The quilt along started today. Consider joining in!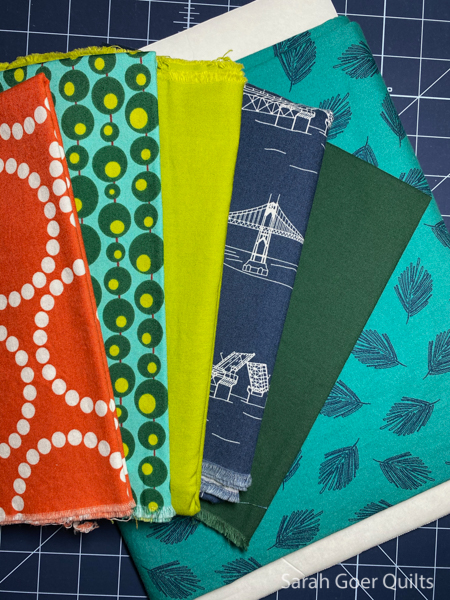 And these two beauties were the starting point and inspiration for my fabric order this morning. Kona Peapod and Cerise.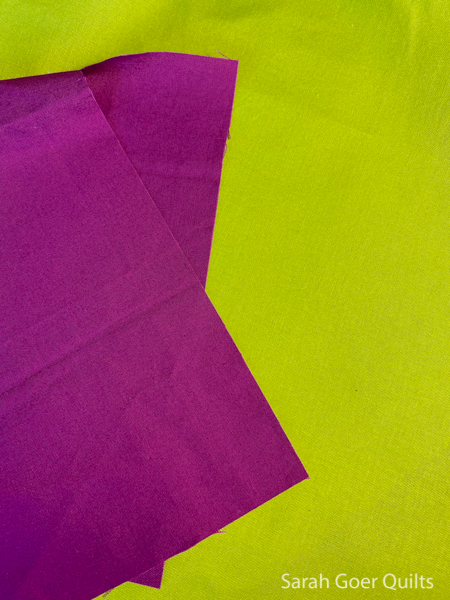 I look forward to seeing how you've used solids in the past as well as any new quilts with solids you finish this month!
Here are the linkup details:
The monthly Show Me Something quilt linkup will start on the first of the month and continue until midnight (PST) on the last day of the month.
You may linkup a maximum of 3 new or old finished projects that fit the theme.
You may linkup a blog post or Instagram post.
Participation in the linkup grants me permission to use an image of your project in a future blog post, with credit and a link back to your post.
If you linkup from a blog post, please link back to this post in your post. If you post from Instagram, you can tag me @sarahgoerquilts.
Visit others in the community who share their projects... and leave comments. :-)
You are invited to the Inlinkz link party!

nbsp;