I'm super excited about my lated finished lap quilt. I love the palette and look forward to cuddling up on the couch with it.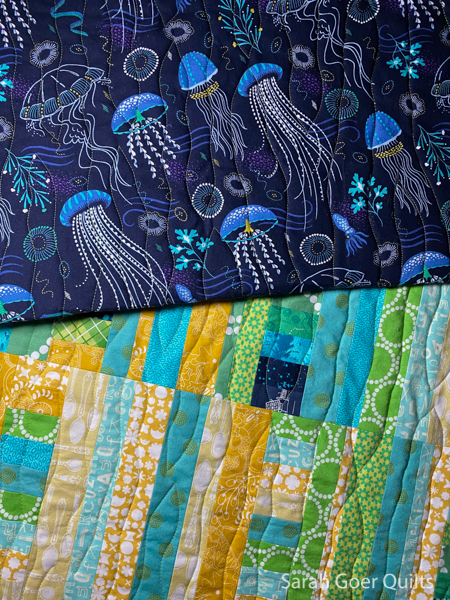 Three years ago I started Amy Ellis's Waterfall Quilt. I really loved the wash of color over the quilt. She had made two monochromatic versions in blue and green. At the time I started, solids were quite minimal in my stash.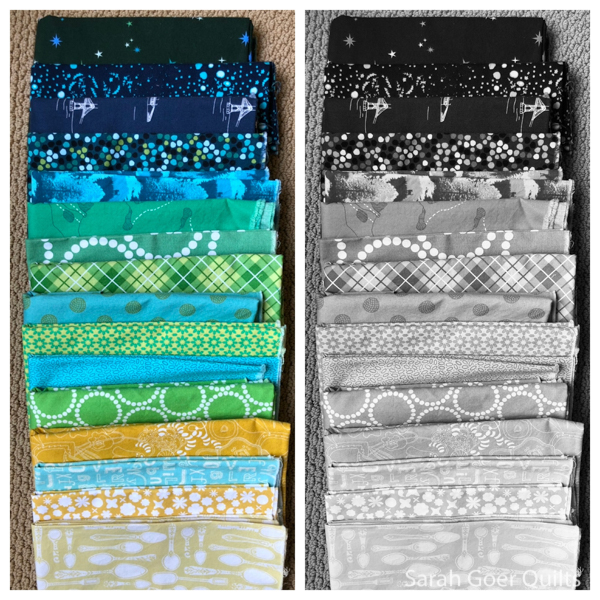 The majority of my stash is blenders, fabrics that read as a single color, so I focused on those prints. I started with my favorite palette: navy, turquoise, and lime green, and added from there. It was a challenge to pull all the lighter values for this project, but everything came together from my 2018 stash once I chose to add in the mustard yellows.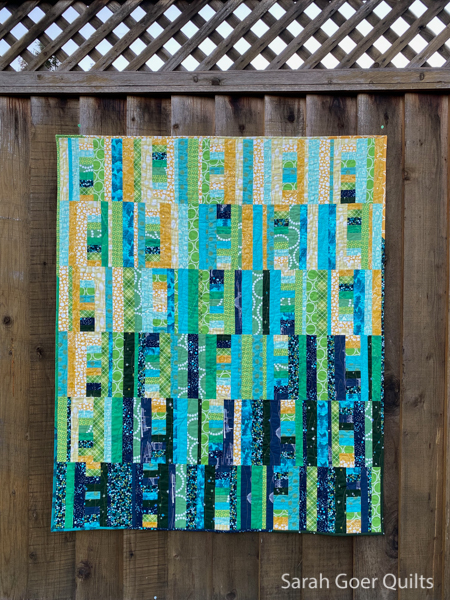 Part of the charm of this pattern is that there is a gradient of color or value with pops of other fabrics occurring throughout. My finished quilt is approximately 45" x 54", which I'd consider a one person lap quilt. :-)
I color blocked the back of the quilt with fabrics from my stash. I absolutely love the jellyfish print and was glad to use that fabric on a project that is staying in my house.
Hard to see here, but you can see my simply organic curvy quilting in the photo below, and the first photo at the top of this post. I really enjoy how this block-based quilt doesn't look like it's made up of blocks.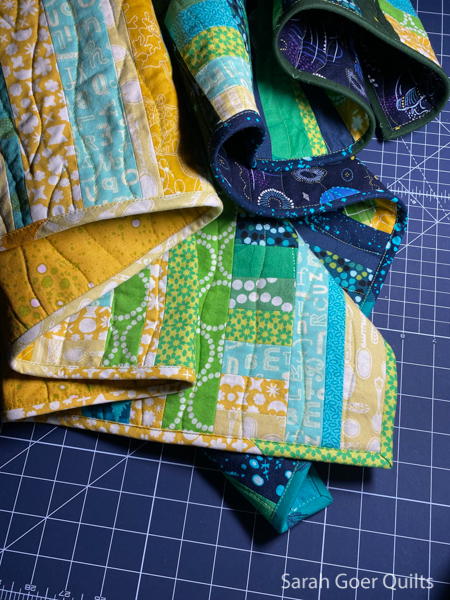 I finished with a scrappy machine binding, mostly from fabrics used on the quilt top.
Happy to finish this one up from my WIP list.