Welcome to my stop on the Perfectly Pieced Quilt Backs blog hop!
When my friend Kelly reached out to see if I could help with the launch of her third book I was excited to participate. In 2018 and 2021, I made quilts when she was launching her first two books, Stash Statement and Scrappy Improv Quilting. Her new book is over 150 pages of colorful inspiration. Perfectly Pieced Quilt Backs has 30 different quilt back patterns in three sizes each. And as a bonus you can download 18 patterns of quilt fronts that are shown in the book! And honestly, many of these "backs" could be the quilt front.
It was so hard to choose what to make from Kelly's book. I decided to use one of my latest quilt tops as inspiration for the palette. I shopped my stash for print fabrics in the same range of yellows, oranges, pinks, greens, and blues that I had used in the quilt top and chose Kelly's Coin Strip quilt back design. This was a great option for using even small scraps and I opted not to repeat fabrics in my coins. I paired my pieced coins with Kona Cerise for the background of my quilt back.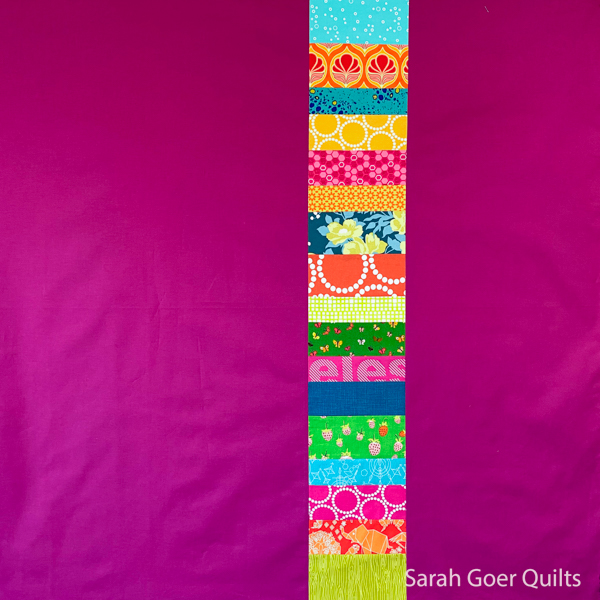 Perfectly Pieced Quilt Backs is a beginner-friendly book packed with all the details you need regarding tools and finishing instructions. The book is available everywhere you buy books. You can get a signed copy if you order directly from Kelly's Etsy shop.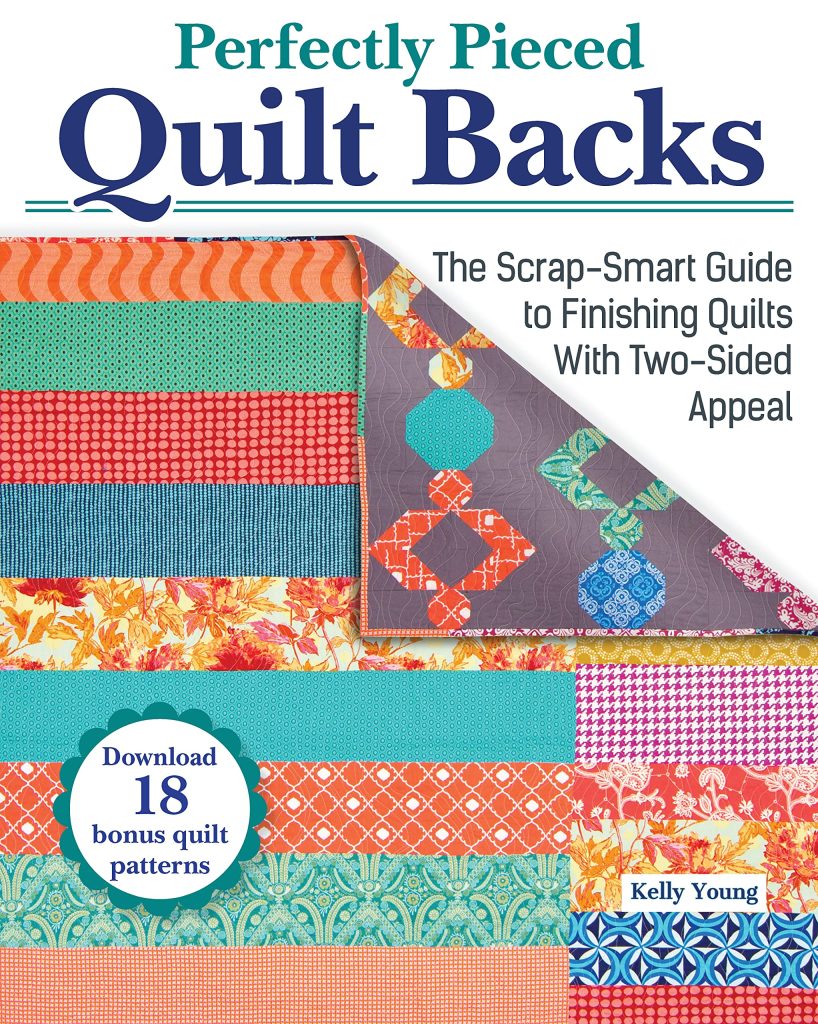 Be sure to visit Kelly over at My Quilt Infatuation. She's shared tons of details and photos from the book in her posts over the past couple weeks. And check out the rest of the stops on the hop: