This week I completed and sent my mini quilt for my 2nd Instagram swap. I was assigned Megan in the Disney Mini Swap 2015 and she had great info to go on in her questionnaire. I've enjoyed stalking her on IG and it was fun when she started following me. I couldn't post any real clear pictures of what I had planned for the mini since I thought it would give it away. I'm excited to be able to share it now. Since her Disney likes were diverse I had quite a few good options. I was drawn to the mention that she and her husband got engaged on Pirates of the Caribbean. I'd really love to hear the details on that story, and I thought a quilt about Pirates would be fun. I put the idea in my top 3 and started looking for visual inspiration. I was looking at the minimalist Disney posters and I ran across this one.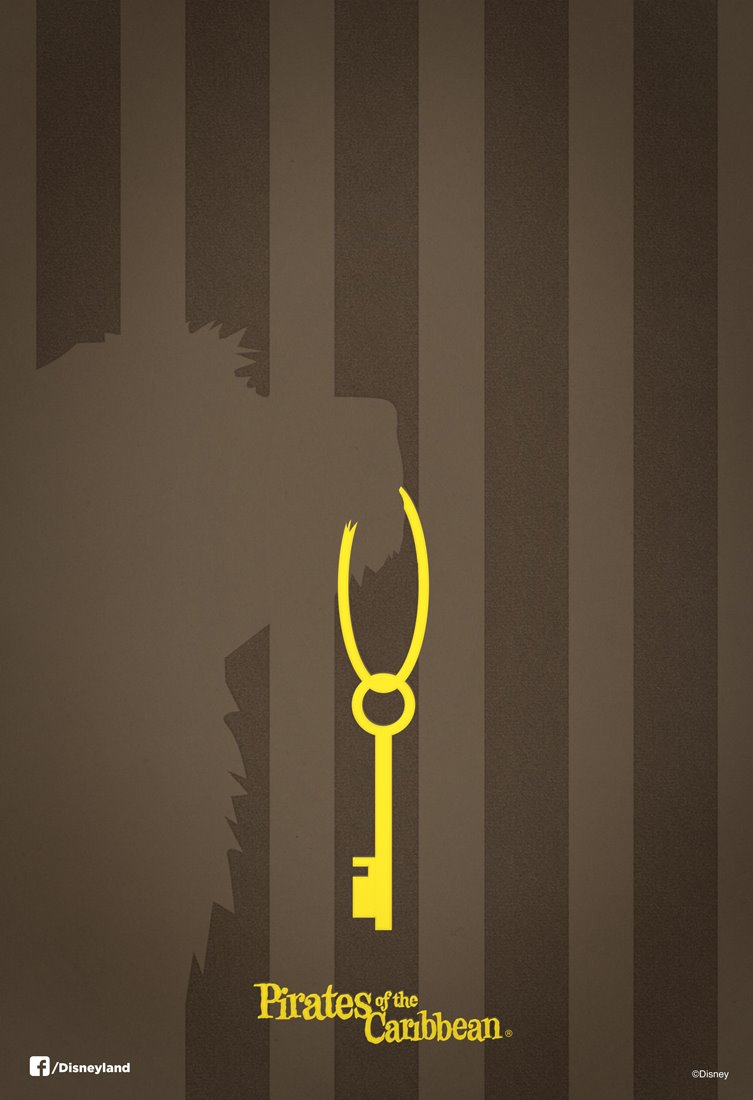 I decided this was it! But like me, Megan doesn't like muddy colors and I didn't want to do a quilt that was 99% brown. So, I decided to work in a palette of "bright and happy fabrics" with polka dots, and using blues and/or greens (her favorite colors). I kept bouncing my ideas off my sister and a friend to make sure that I wasn't too crazy. The group of us decided it was just crazy enough and I plugged along, hoping Megan would love it. I altered the keyring to have a heart as a symbol of their engagement. I really had a great time making this quilt. Thanks for all the inspiration, Megan!
It is, indeed, minimalist in nature. The background is pieced strips and there are two pieces appliqued on top. I used raw edge applique since it's a mini/wall hanging. It was awesome how fast that process is compared to turned edge applique. I quilted in the ditch on the background (using free motion quilting) and around the edges of the appliqued pieces. The quilt measures about 13" by 18".
I'm linking up on Needle & Thread Thursday, Finish It Up Friday, TGIFF and Fabric Frenzy Friday.
This is one of my finishes from my Q1 Finish Along Goal List. Linking up to the Q1 Finishes party at On the Windy Side.