Last month, I created blocks for E. A. She asked us "to think about how it feels when someone holds space for you and allows you to be who you are in a place that is safe. Alternatively, you could think about how it feels when you hold space for someone." She asked for abstract blocks created in pairs, with no limit on colors.
These pairs of blocks were created in parallel with each other. I didn't make one block and then copy it. I made two blocks at the same time. Since they are improv you can see slight variations in angles, shapes, and sizes within the block. They each finish at around 12" square.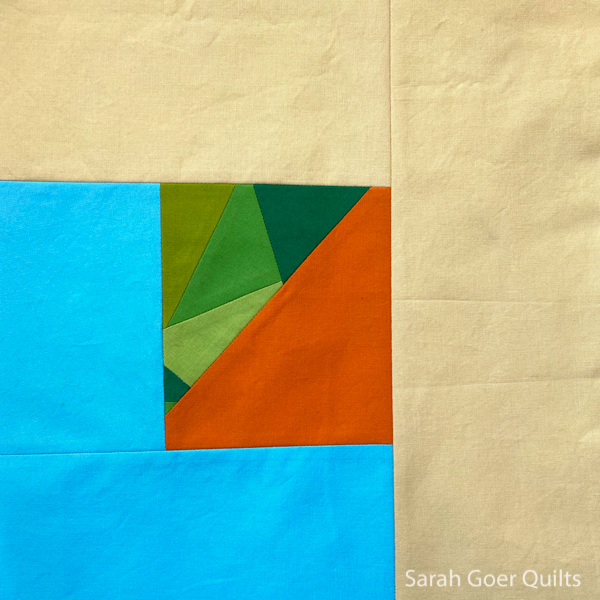 I worked intuitively with my color choices. In my first blocks I started with scrappy greens and a bold orange. This tied to having big feelings inside. I finished these blocks with light colors, emulating the calm of being able to share authentically with another person.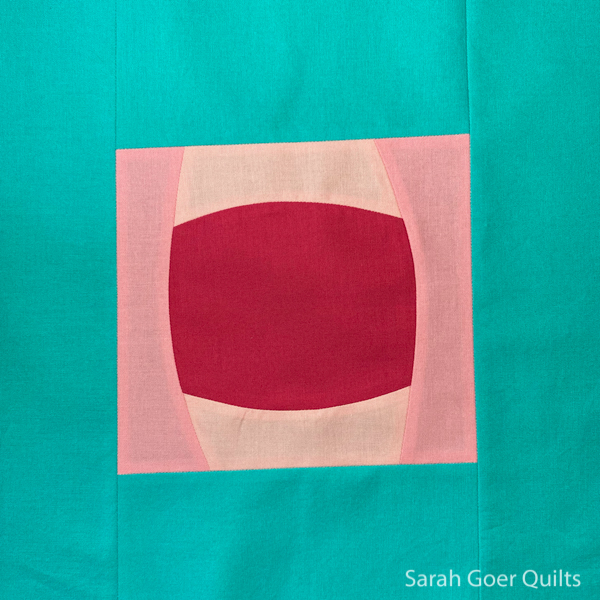 My second set of blocks once again features a bold color in the center. I thought of these blocks as emulating a hug. I think of pink as the color of love.