Way back in July I started the Morewood Mystery Quilt with Cheryl of Meadow Mist Designs. I have participated in her mystery quilts in the past and love the pace of the instructions. I've mostly kept up with the monthly schedule.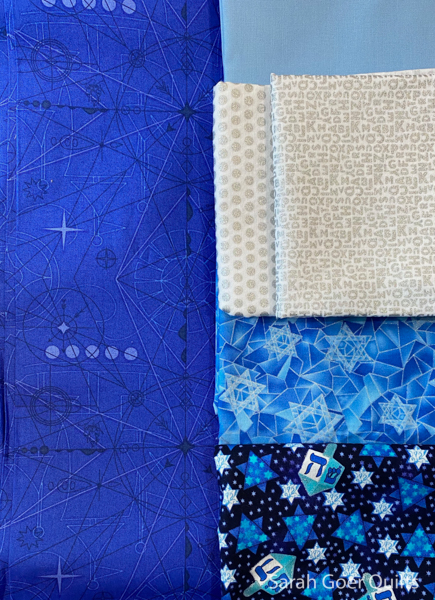 I decided on this blue, white, and silver Hanukkah palette, choosing the royal blue print as my background. I initially planned for both white and silver prints to be combined for position in the quilt, but was able to cut all the pieces from the dots.
My 30 petal units are done from November's instructions.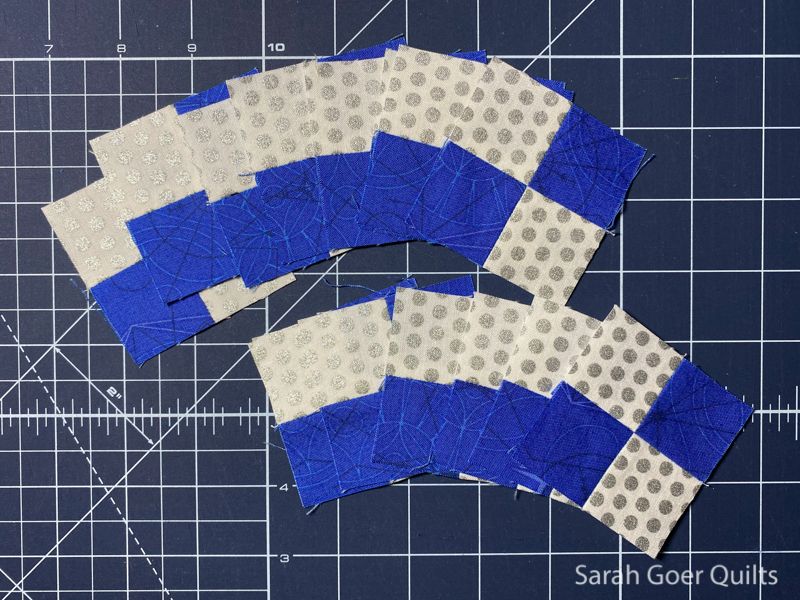 These little 4-patch units are from October.
These are my HSTs from September. I still need to finish 30 HSTs from November... then I can get started on December's instructions (which start with more HSTs). :-)
Tonight is the first night of Hanukkah. Chag sameach!