Welcome back to the monthly Show Me Something quilt challenge and linkup. Stars are very prevalent in quilting. There are a wide variety of fabrics with stars on them, many traditional blocks that feature them, and stars can be easily free motion quilted. They can be paper pieced or foundation paper pieced. They can be featured in geometric quilts or landscapes. The list goes on. This month, Show Me Something with Stars!
Sometime in July please Show Me Something with Stars! Choose a quilt project you've already finished or use Show Me Something as a one-month quilt challenge to finish something new. Just make sure to linkup by July 31. See all the details below.
(If you haven't read about Frieda, my patriotic table runner, it's a great story.)
Here are the linkup details:
The monthly Show Me Something quilt linkup will start on the first of the month and continue until midnight (PST) on the last day of the month.
You may linkup a maximum of 3 new or old finished projects that fit the theme.
You may linkup a blog post or Instagram post.
If you linkup from a blog post, please link back to this post in your post. If you post from Instagram, you can tag me @sarahgoerquilts.
Visit others in the community who share their projects... and leave comments. :-)
Trying again this month... Copy the HTML text in the box below to include the image below on your blog with a link to this post. Be sure to insert it as HTML and not as text in a visual editor. Let me know if you try and it doesn't work.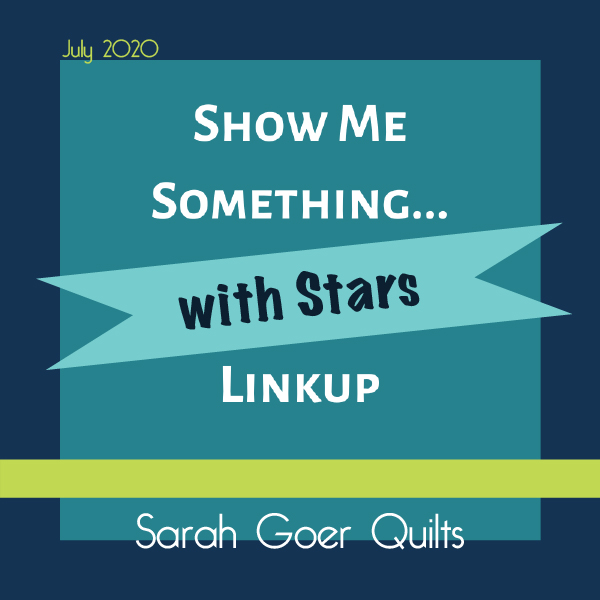 You are invited to the Inlinkz link party!