Hey, it's April! I didn't want to post on the 1st, lest you think this is all a foolish joke. I want you to seriously Show Me Something Orange!!
Your interpretation of orange is up to you... light, dark, vibrant, earthy. Anything goes! Your project might be all orange, orange may be the feature, or maybe orange is a supporting character.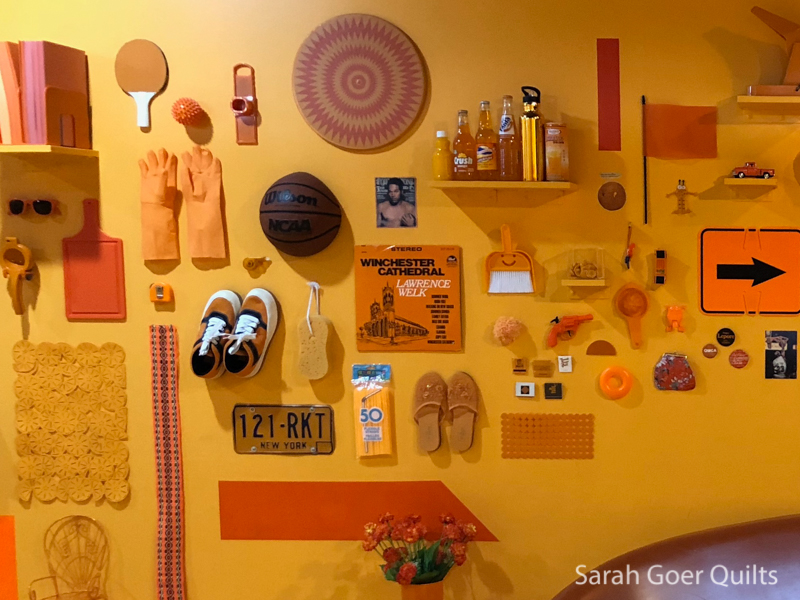 Let this peek at the orange wall from The Color Factory (when it was in San Francisco) give you some inspiration. Your project can be something new you make this month or something you've finished previously.
This is one of my favorite uses or orange. I chose to work from stash on this project and chose enough fat quarters and half yard cuts for each color in the quilt to make it scrappy.
This one uses scrappy slabs, one of my favorite techniques to teach. The pattern is Beach Retreat from Kelly Young's book, Stash Statement.
And how can we talk about orange quilts without a pumpkin!?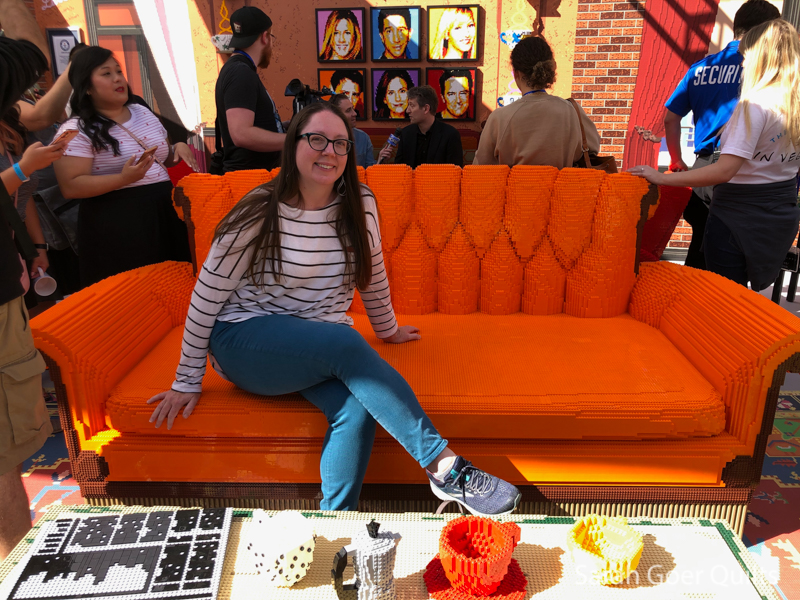 This one isn't a quilt, but isn't the actual size orange Lego couch (from the Friends Experience life-sized Lego Central Perk in Las Vegas) awesome!?
Here are the linkup details:
The monthly Show Me Something quilt linkup will start on the first of the month and continue until midnight (PST) on the last day of the month.
You may linkup a maximum of 3 new or old finished projects that fit the theme.
You may linkup a blog post or Instagram post.
Participation in the linkup grants me permission to use an image of your project in a future blog post, with credit and a link back to your post.
If you linkup from a blog post, please link back to this post in your post. If you post from Instagram, you can tag me @sarahgoerquilts.
Visit others in the community who share their projects... and leave comments. :-)
You are invited to the Inlinkz link party!