Welcome to my stop on the Scrappy Improv Quilting blog tour!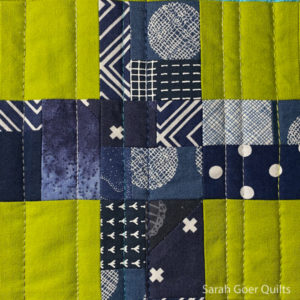 In 2018, I created Citrus Beach Retreat, my version of Kelly Young's Beach Retreat pattern from her first book, Stash Statement. Today I'm sharing a mini quilt from her latest book, Scrappy Improv Quilting. Both books are available from Kelly's Etsy shop or from large retailers like Amazon and Barnes and Noble.
One of my favorite ways to use fabric scraps is to sew them together into what I call a Scrappy Slab. My newest guild offering is a live lecture/demo on Zoom demonstrating my technique. In August, during my presentation for Tuleburg Quilt Guild, I sewed together my turquoise scraps which was the beginning of this quilt.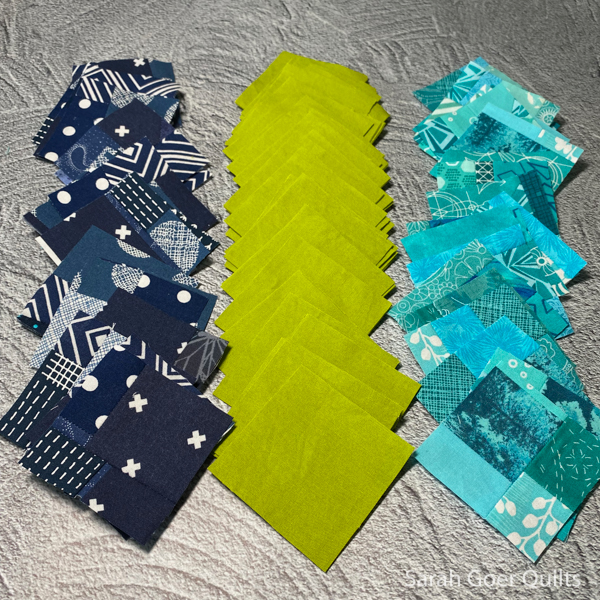 I chose to make Positivity, a 20" x 20" mini quilt. Mine features turquoise and navy scrappy improv paired with Kona Peapod for the background. I quilted with a variety of colors and weights of Aurifil in irregularly spaced vertical lines.
Kelly's book features 22 mini quilts in a variety of styles, all using her scrappy improv as the feature of the design. This is such a great way to get some of your fabric out of the scrap bin and into a finished quilt! And the book is packed with tips and tricks for every step in the quilt making process.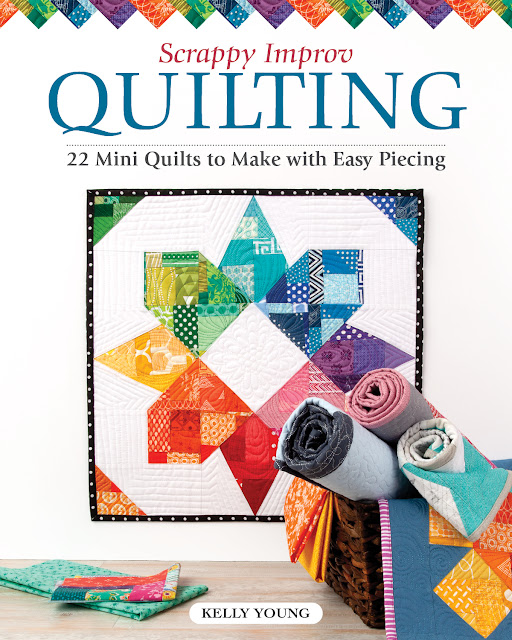 Scrappy Improv Quilting Blog Tour Schedule
8/31
Intro, Single Block Beauties, and Simple Shapes- Kelly @ My Quilt Infatuation
9/7
9/13
9/15
9/20
9/22
9/27
9/29
10/4
10/6
10/11
10/13
10/18
10/20
Be sure to visit Kelly's blog, My Quilt Infatuation, as she is sharing all her versions of the quilts she made for her book.