The first Project QUILTING challenge of season 14 is The First One.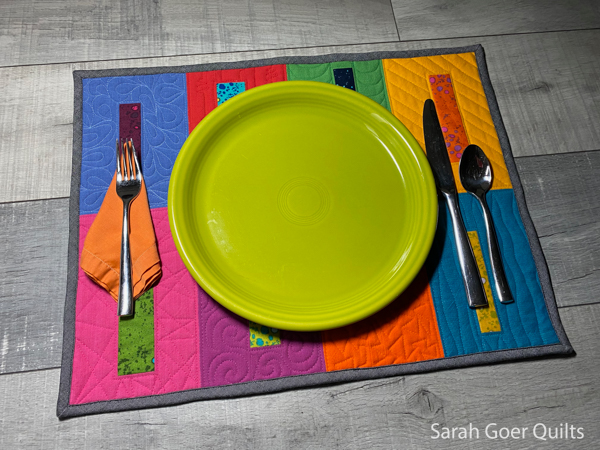 I am a habitual overthinker. I have a list of things I'd like to work into my PQ challenges this season and none of them were the "perfect" fit for this challenge. So the options to meet The First One theme seemed infinite. I brainstormed some ideas and considerations with my daughter:
my first quilt
my first blog post
my first IG post
red, the first color in a rainbow
the letter A
the number 1
the first PQ challenge I participated in, PQ 8.1
fabrics from my first PQ project
the very first PQ challenge
my favorite fabric designer, Alison Glass
my first Alison Glass Sun Prints (as seen in this 2015 mini I made)
my favorite print from Alison Glass Sunprints 2015, Grove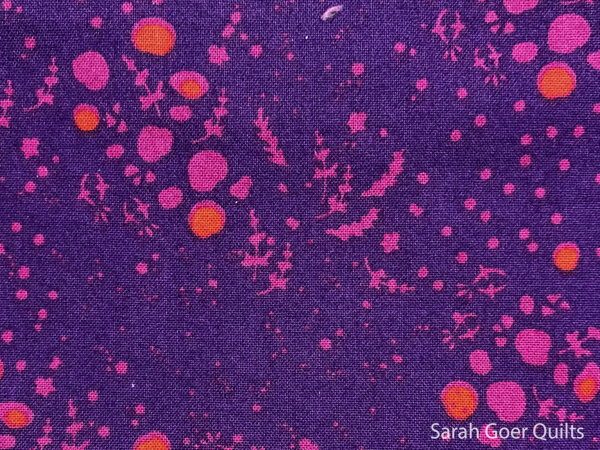 Taking all these things into consideration, I chose the purple Grove Sun Print as the first fabric for this project... my Sun Prints are precious, rarely used fabrics in my stash. And this print was used in my first Project QUILTING project way back in 2017. I decided I would improv piece some simple 1s, using each of the Grove prints... which happens to be in 8 color ways, a nod to my participation in PQ since season 8. I looked back at what the very first Project QUILTING challenge was, way before I had heard of the challenges... rectangles! Ya know what really simple 1s look like? Rectangles!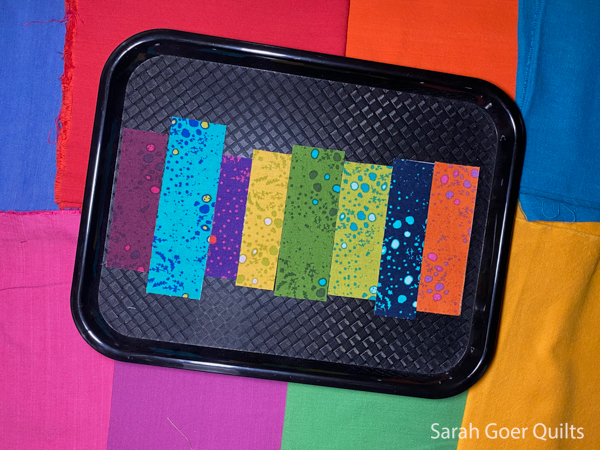 I started by cutting my rectangular number ones from my scraps. The size of my fabric scraps dictated the size of my rectangles. From here, I oversized each section of my quilt when I pieced the background to surround each rectangle and trimmed down when I puzzled them together.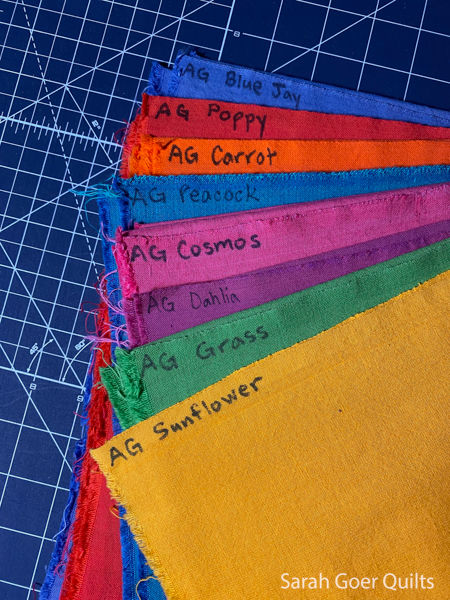 I paired my prints with Alison Glass Kaleidoscope solids. These are the colors I landed on: Blue Jay, Poppy, Carrot, Peacock, Cosmos, Dahlia, Grass, and Sunflower. Tip: Use a sharpie to label the color name on the selvage edge of your solids. I used "AG" here to indicate they are Alison Glass.
I made a little thumbnail sketch of free motion quilting motifs, choosing four angular and four curvy motifs.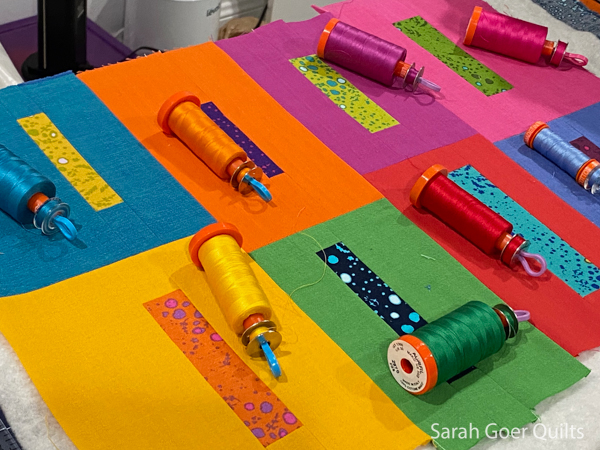 I matched my thread colors to the solid fabrics. I used Aurifil 50wt for the quilting in Light Delft Blue (#2720), Red (#2250), Green (#2870), Yellow (#2135), Fuchsia (#4020), Magenta (#2535), Bright Orange (#1133) and Dark Turquoise (#4182). (Colors listed left to right, top to bottom in their placement in the finished quilt -- see photos below.)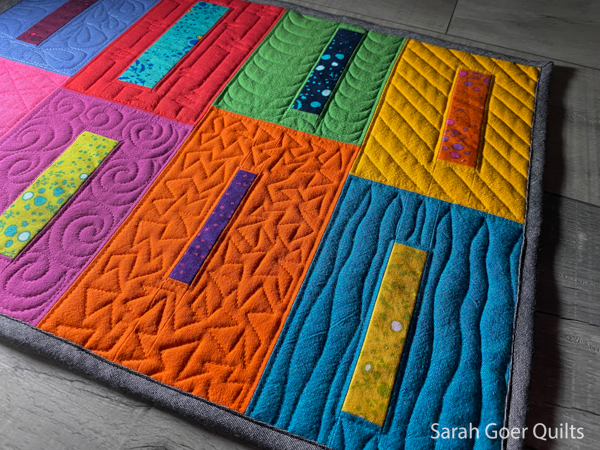 I enjoy using a medley of free motion motifs on a project. My Sunset All About Angles quilt comes to mind as another one that features a wide variety of free motion motifs.
My binding is Alison Glass Kaleidoscope in Charcoal. I attached my bias binding with Aurifil 50wt in Black (#2692) using my machine binding technique.
My quilt is trimmed to 14" x 18.5", making it placemat sized. It is my first finish of the new year.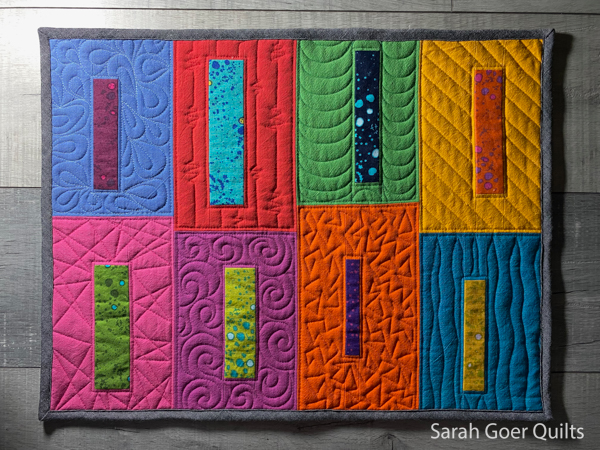 I love the different appearance of the quilting in overhead and side lighting. The shadowy side lighting really shows off the texture.
As a longtime participant of Project QUILTING, I'm excited to be a sponsor this year. Each week as a Weekly Sponsor I have contributed a PDF pattern to one winner. Week 3, I am the Ultimate Weekly Sponsor. The prize is a spot in one of my self-hosted open enrollment live virtual workshops. I'm also a Grand Prize Sponsor. Again, the prize is a spot in one of my self-hosted open enrollment live virtual workshops.
I'm linking up on Kim's blog for the Project QUILTING The First One challenge.
P.S. This blog post is my *first one* of the year. :-)