Is anyone else wondering how it is already November? I missed a meeting this week, because I didn't know what day of the week it was... that about sums up life for me right now.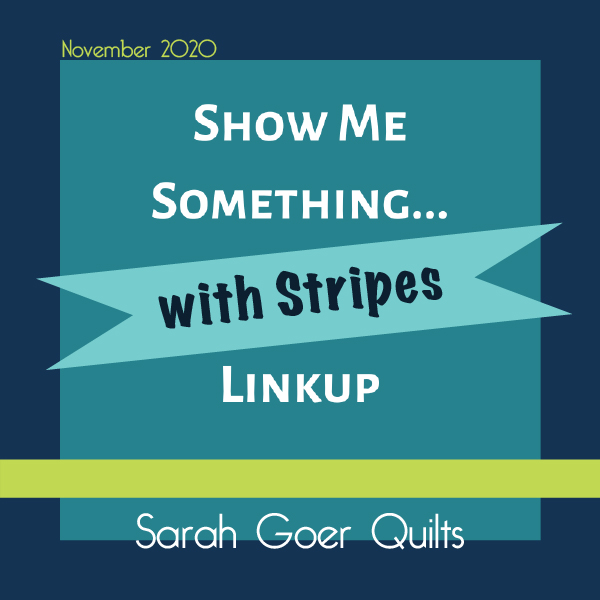 In November, please Show Me Something with Stripes! How do you like to use stripes in your projects? One of my favorite ways to feature strips is a striped binding. Show us all* your stripes. Skinny stripes, thick stripes, striped piecing, striped fabric, wonky stripes... are curved stripes a thing? Sure! Include those, too! Remember, this linkup is part challenge... please link up new or old projects. *Please linkup up to 3 projects total.
Here are a few of my favorite striped fabrics from my stash: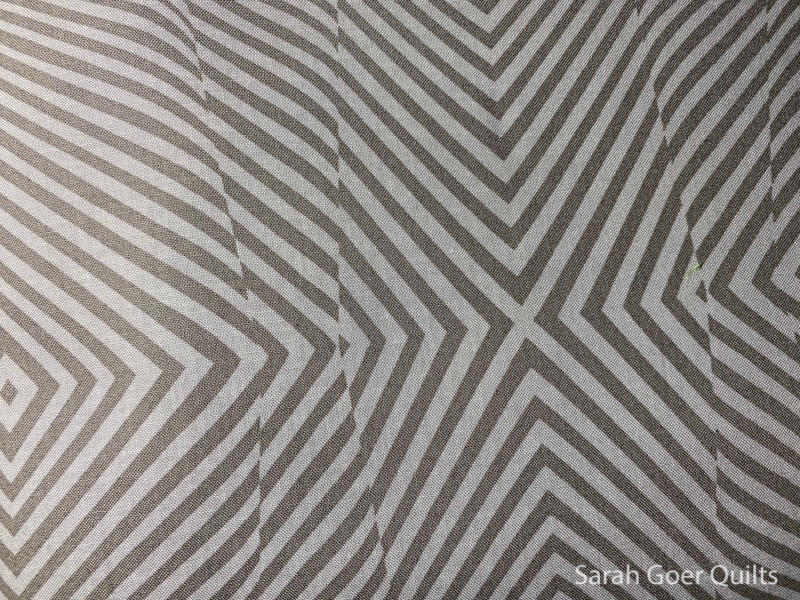 This grey Tula Pink fabric is slated for the sashing for my 100 Tula Pink City Sampler blocks.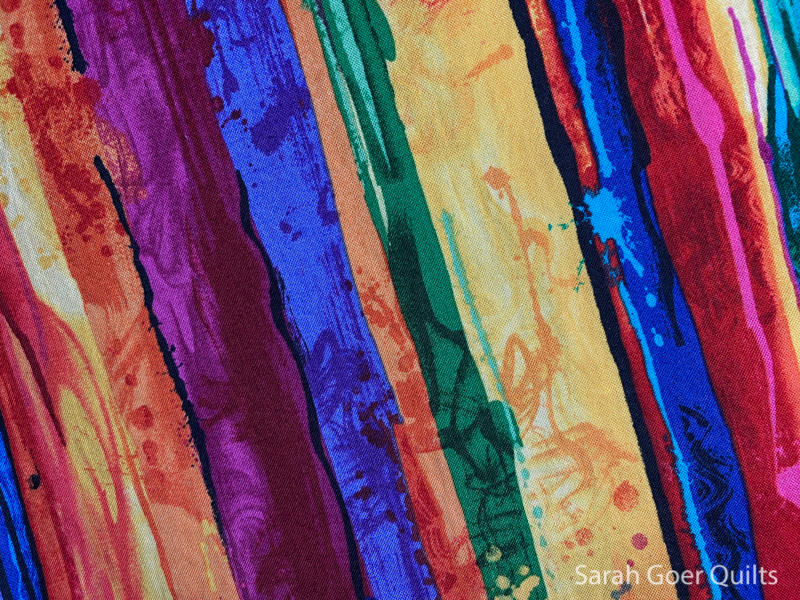 One of two Timeless Treasures rainbow prints that I love for the vibrant riot of color!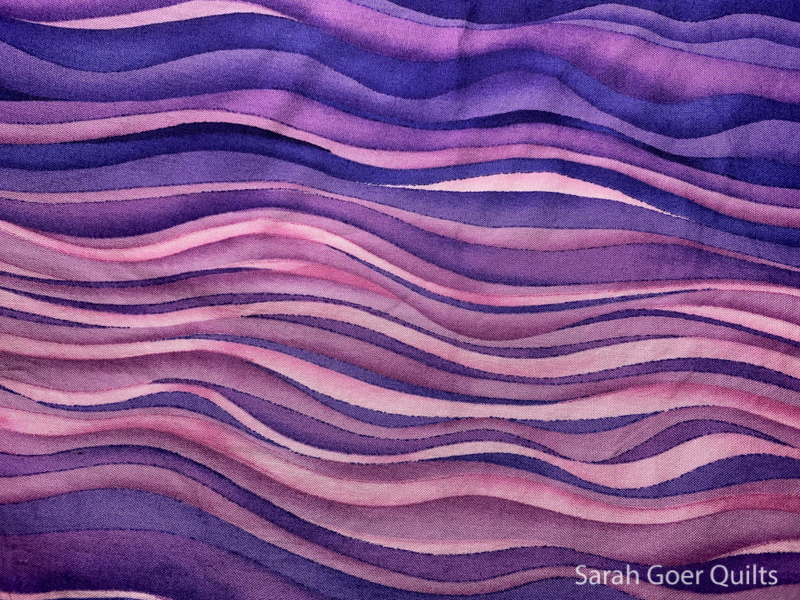 This fun stripy purple wave print is the backing for the project I just basted.
Here are the linkup details:
The monthly Show Me Something quilt linkup will start on the first of the month and continue until midnight (PST) on the last day of the month.
You may linkup a maximum of 3 new or old finished projects that fit the theme.
You may linkup a blog post or Instagram post.
If you linkup from a blog post, please link back to this post in your post. If you post from Instagram, you can tag me @sarahgoerquilts.
Visit others in the community who share their projects... and leave comments. :-)
You are invited to the Inlinkz link party!