In late September, Meaghan put out the call for participants to join her in making a collaborative quilt (which turned into two quilts) featuring Kona Pickle to benefit Second Harvest Food Bank. We were asked to each make a 12" finished quilt block featuring Kona Pickle.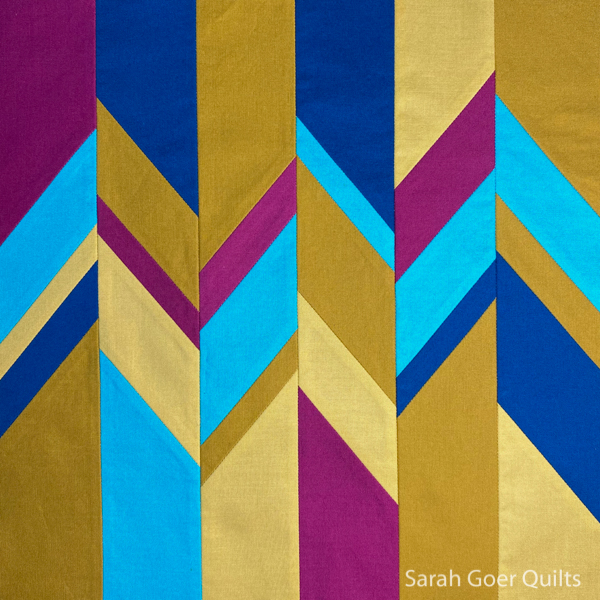 Here's my contribution that I mailed off last week. I used my All About Angles technique to piece it with Kona Pickle, Cerise, Wasabi, Splash, and Celestial.
You can see the blocks that other folks contributed on the #TeamPickleQuilt hashtag on Instagram.