I am so pleased to share that a recent project I worked on is available to order now. As a member of the Northern California/Northern Nevada SAQA (Studio Art Quilt Associates) Region, I had the pleasure of working with Deb Cashatt to create the 134 page catalog for the region's newest exhibition, Prism Play.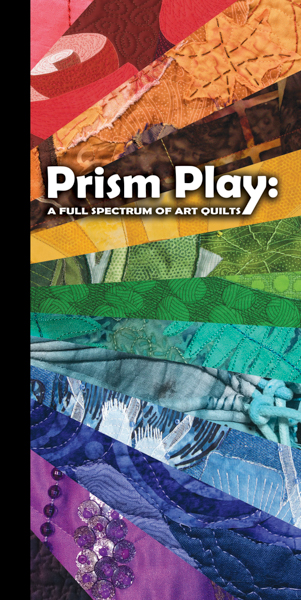 Cover design by Deb Cashatt. Cover artwork: Sherri Lipman McCauley, Cara Gulati, Lyla J. Messinger, Sandra Wagner, Anne Burns Johnson, Robin White Koenig, Mel Beach, Susan Gibson Kelly, Libby Williamson, Martha W. Ginn, Aileyn Renli Ecob, Helene Hein.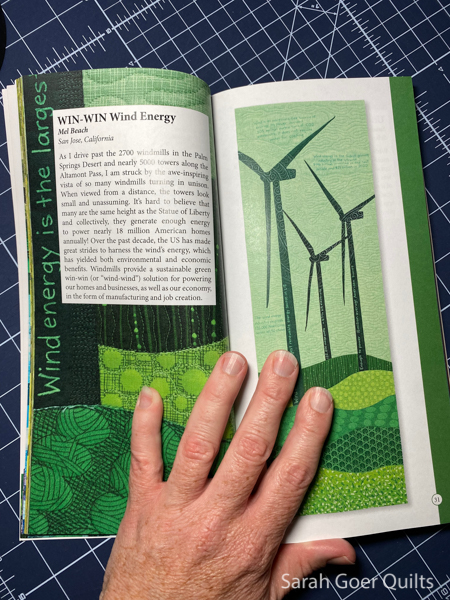 WIN-WIN-Wind Energy by Mel Beach.
Each of the 62 quilts is featured in the catalog with a full quilt image and a detail image with artist information and artist statement. While I don't have a quilt in this exhibition (I submitted Connections), I was excited to dust off my graphic design skills to do the layout and design of the book. Deb was an amazing partner on the project. She did all the photo editing and provided thoughtful feedback along the way.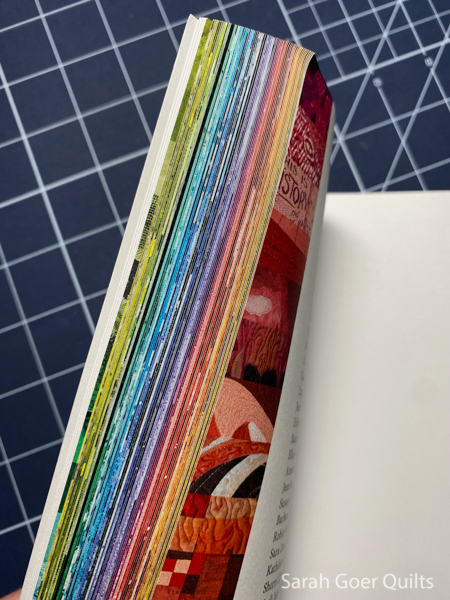 Prism Play, an exhibition of 62 monochromatic art quilts, is currently on display at the Peninsula Museum of Art at The Shops at Tanforan in San Bruno, California. This inaugural exhibit runs through July 17, 2022. More venues will follow as this exhibition travels through 2026. Check the N.CA/N.NV website for updates on where it will be exhibited next.
The Prism Play exhibition catalog is available for sale on Amazon.