Four years ago this week, I took an improv piecing workshop with Karen Foster of Capitola Quilter. She taught Improv Abstraction, using two methods of improv curves, for the workshop with Bay Area Modern. In my #99DaysofWIPs this summer I focused on projects that had been started in quilt workshops such as this one.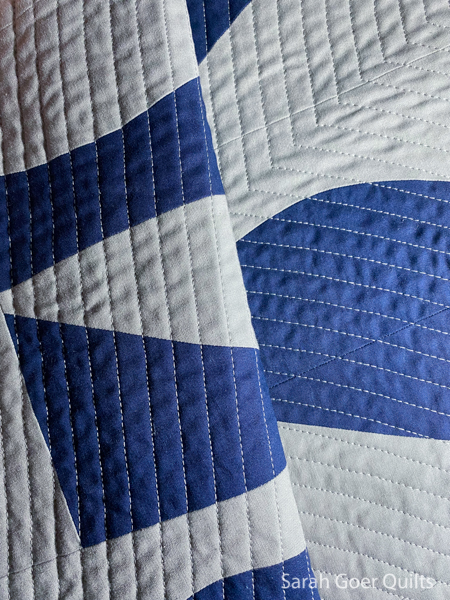 I used the remaining solids in these two colors, Kona Pewter and Nautical, to fill in and add to the blocks I'd created in the workshop.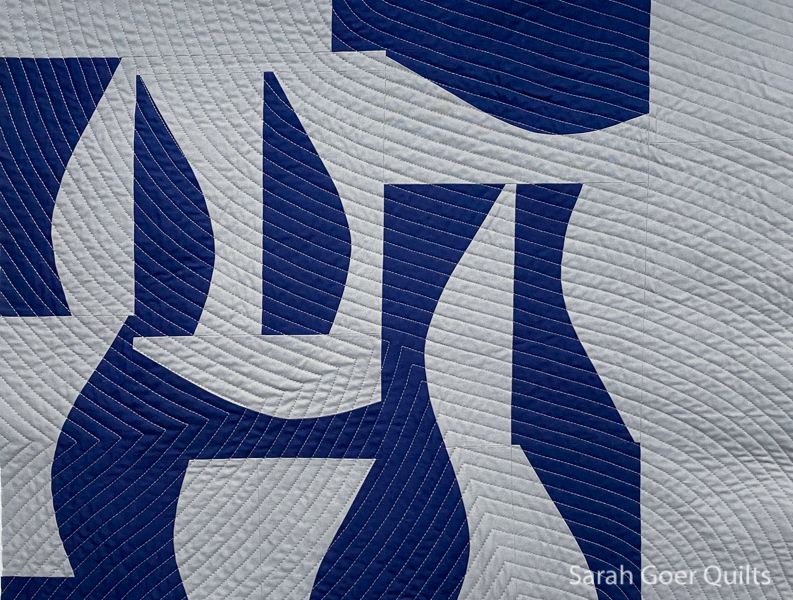 I added smooth curve walking foot quilting, inspired by my recent walking foot class with Jacquie Gering. I started with a smooth curve across the quilt and then echoed that curve with more walking foot quilting. On the other side of the initial curve I created two sections and similarly echoed the gentle curves to fill the space.
I'm making an effort to us fabric from my stash, so I chose a yard of grey Moda Grunge fabric from my stash for the backing and a grey and white print for my binding. I machine bound the quilt. This baby quilt finishes at approximately 29" x 29".
Me daughter assisted me for a quick photo shoot at the park. I chose the orientation of the first three blocks I pieced (in the lower right center), because they reminded me of an AT-AT from Star Wars.
Have you tried smooth curves with a walking foot?
Thanks for visiting!