This week's Project QUILTING challenge is You're Crazy, inspired by the "crazy quilt" movement of the late 1800s. I honestly hesitated a bit about participating, because I've become more aware of ableist language and I've tried to edit the word crazy out of my everyday vocabulary. Ableism is defined as discrimination or social prejudice against people with disabilities based on the belief that typical abilities are superior. It includes the use of ableist words, many of which people don't realize have an impact on people with disabilities. If this isn't a concept you're familiar with, I encourage you to check out those two links above.
But in the context of this challenge the word "crazy" is being used as a historical reference to a widely known style of quilts from another time. I've chosen for my small piece to be inspired by crazy quilts by the style of piecing, use of a non-quilting cotton fabric (the denim I used to back it), omission of batting, and use of embroidery (which I used to hand quilt my little art quilt).
I chose a variety of embroidery stitches in five colors of Aurifloss. MMXXI = 2021 for the year.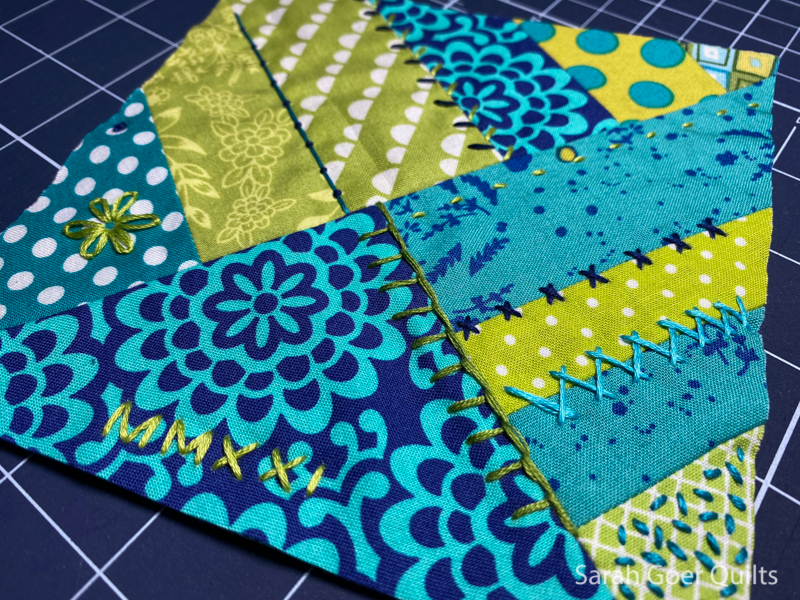 My piece finished at approximately 6" x 6".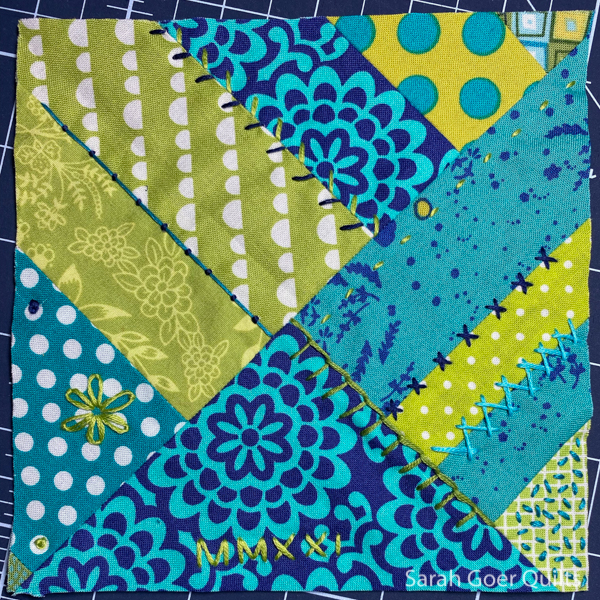 Old jeans for the backing.
I'm linking up with Project QUILTING. Hop over to see how others were inspired by the quilts of the 1800s.
P.S. My Show Me Something March linkup post will be coming out soon. But, FYI, this month it's Show Me Something with Squares! (I hope to see some creative uses of squares, but welcome