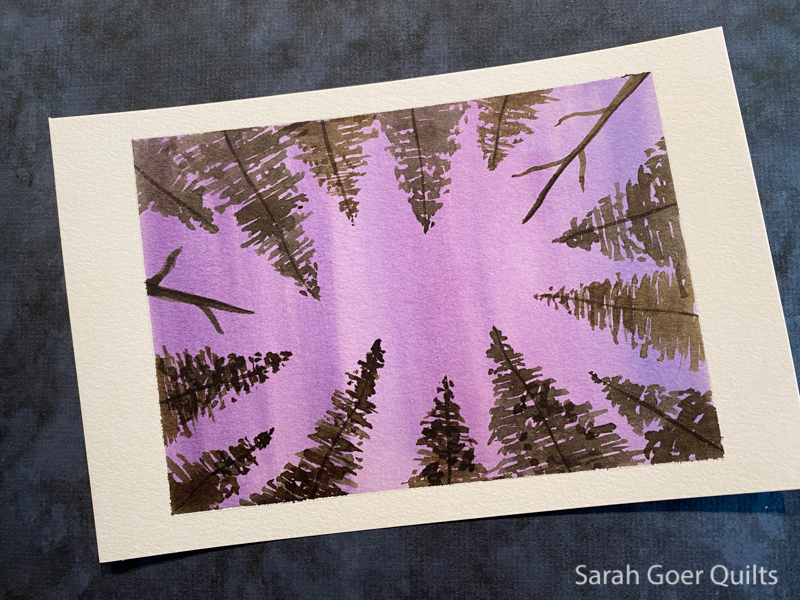 Today marks nine months that I've been home. There is so much that I miss. But I am thankful to live with family that I enjoy and we have certainly found some new ways to entertain ourselves. I haven't gotten to paint as much as I'd like, but I did get into watercolor during this time.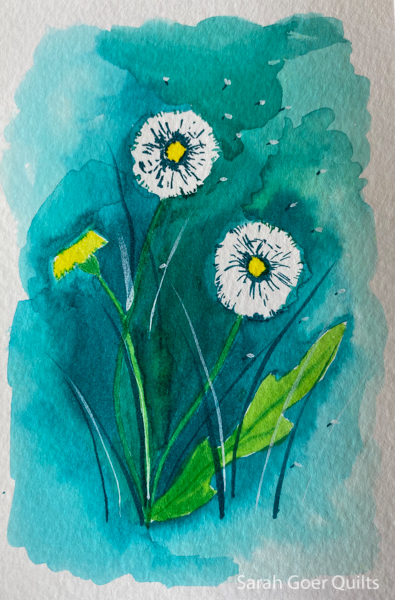 I started in May with Let's Make Art's watercolor kits. Sarah's tutorials on YouTube are great. I generally watch once through so I know what's coming and then watch and paint along, pausing as needed or stepping away if I have to let a layer dry.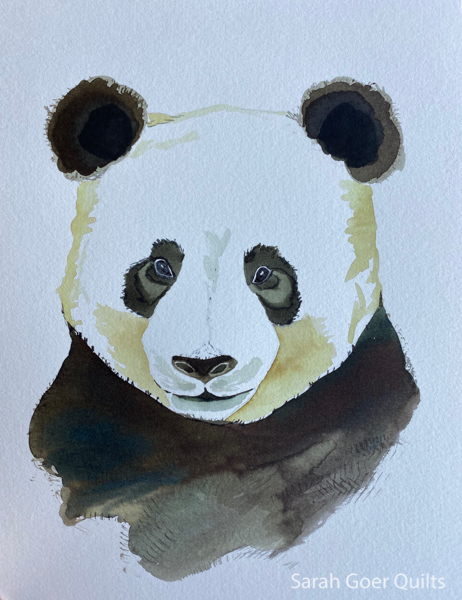 My biggest struggle is finding uninterrupted time to paint. Watercolor is a little unforgiving to interruptions because things dry when you don't want them too. Even without interruptions that's a bit of a trick.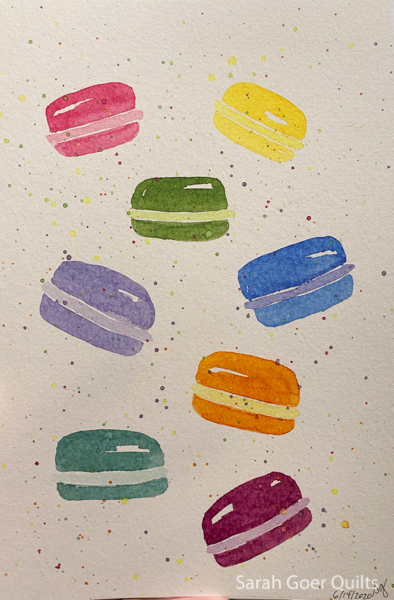 This little beetle is a mashup of my drawing from Art Starts with a Line (affiliate link) and some watercolor.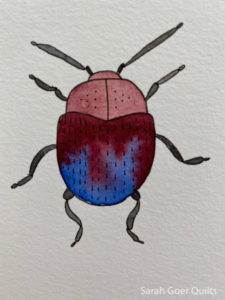 Starting this week, I'll be working through the book 15 Minute Watercolor Masterpieces (affiliate link) by Anna Koliadych. I've joined a group with Lori from One-Per-Week. It's basically a pacing group to stay motivated and share our work as we work through the same book at the same time. She has a private Facebook group for the community. If you're interested, you can connect with Lori to join the group here. There's no fee beyond the cost of the book and supplies. I don't have the book in my hand yet, but the first assignments are landscapes.
And last night I received A Field Guide to Color: A Watercolor Workbook (affiliate link) by Lisa Solomon. So lots of painting options in my future! (Don't worry, I won't stop quilting.)
Thanks for visiting.