Today I set up a gallery of my completed quilts. I have completed 19 quilts since I started quilting in 2002. NINE of them were in 2014. That feels great! Of those nine, four were old (two really old) WIPs. I also made progress on some additional WIPs that I hope to finish this year. Here are some of my goals for the year.
On the quilting front, first and foremost, I want to cut my # of WIPs in half by the end of the year... taking care to reduce the number on my list quarterly (um... currently 21). I tend to have 6 new ideas for every one quilt I finish. I need to finish more projects and have exciting ideas that are faster to implement. ;-) It felt really good to finish a 2003 and 2006 quilt this year. I think my new oldest project is this baseball quilt I "gave" to my brother for Christmas in 2004 (see below for him modeling the "quilt" back in 2004). It was a wrapped up "see what I'm working on for you... I'm totally gonna finish it soon" kind of gift. Um... soon? I just missed the ten year anniversary of giving that gift.
There's a weight that comes with an old project looming over us. I think it makes it feel even better to check it off the list when it's something that old. Of course, I'm also a fan of reassessing whether it's really still important to finish, or if you should decide to sell, give away or re-purpose a project that you really don't still have a passion for. I've decided this project is still important to me, but I will probably have to change my initial plan a little.
I'm excited this year to be participating in some Bees and BOMs for fun and skill-building.
As of November 2014, I'm a member of the Promise Circle of do. Good Stitches. Our group of this charity bee creates quilts to benefit Threading Hope. Here are the blocks I've made so far for do. Good Stitches.
I've also joined the Stash Bee as a member of Hive 1. I have my fabric pull all set for those blocks.
I've joined Leah Day for her 2015 quilt along, Dancing Butterflies. I'm totally inspired by her amazing free-motion quilting and wanted to ensure myself regular practice of my FMQ skills as well as push myself to try new patterns.
I've signed up for the Patchwork City Metro Area Block of the Month from Intrepid Thread. I saw the purple and green piles of fabric when I was in the shop and asked what they were for... then I couldn't stop thinking about it! I'm excited about the great color and fun fussy cutting in this project.
I'm drooling over the 2015 Skill Builder BOM at Pile O' Fabric, but I think I may have my hands full with everything else. I'm keeping a mental note in case I just don't have enough quilting work. ;-)
I'll continue participating in ALYoF and Finish Along to help with monthly goal setting. I'm also joining in on #SewMyStash2015 on IG (while I'm not committed to stop buying any fabric, I'm excited to start using more of the stash I've been building for the past year).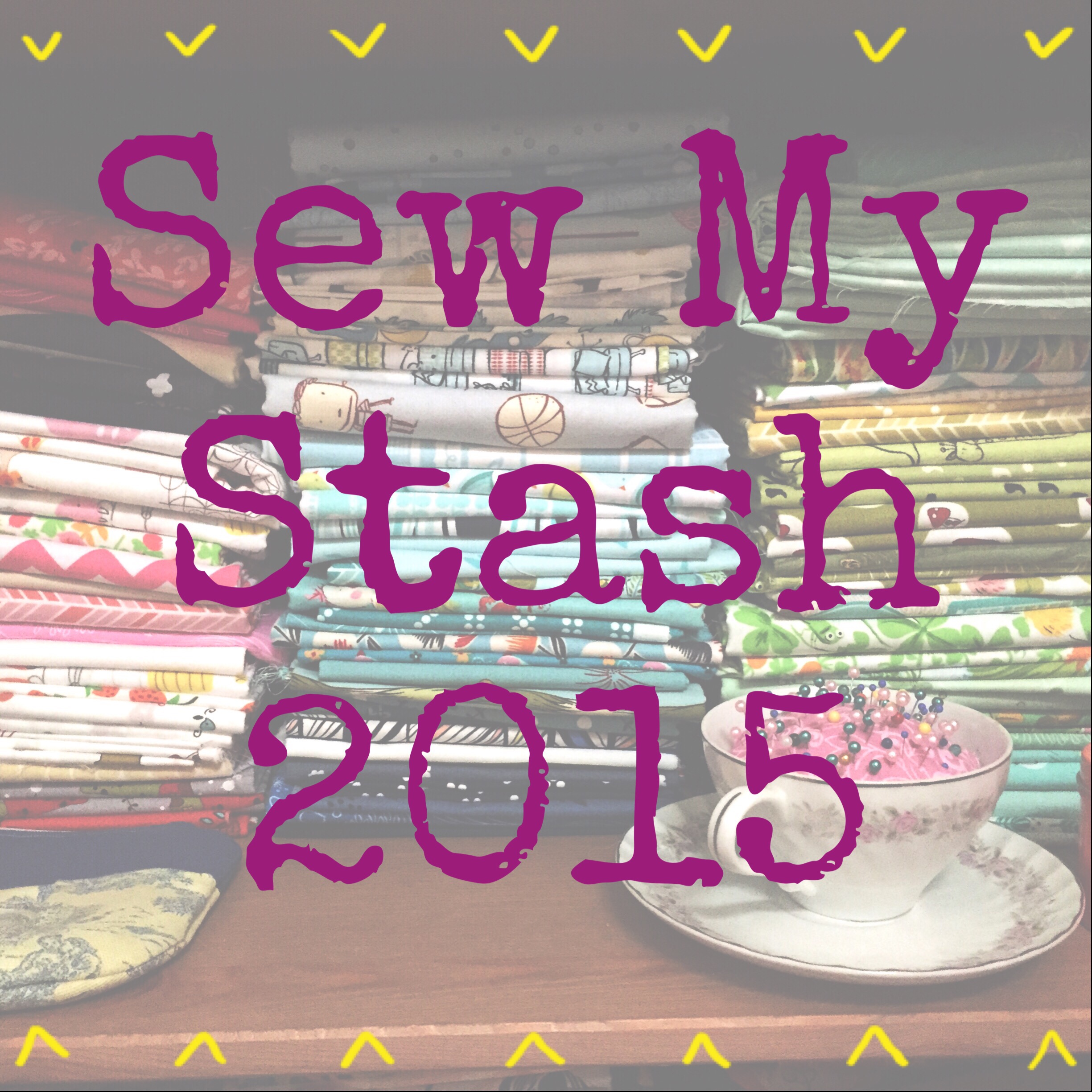 Some other sewing goals I have are knits and zippers. Not together. I'd like to start with some knit jammies for my kids. And some simple zipper pouches (I made a few in 2009, but that was so long ago!) as a gateway to some more involved bags.
On the blog, I'd like to work on getting some more tutorials posted. Part of the reason that I blog is to inspire others and I think this may be just the thing to help do more of that.
In 2015, I strive for better balance in life in general. I want to sew every day. And do something active every day. I also want to eat more salads. ;-)