My friend Ellyn and I are both inspired by architecture for our quilt designs. Earlier this year we decided it would be fun if we exchanged photos as our inspiration for mini quilts.
The photo that I gave Ellyn was of a door at the Rock of Cashel in Ireland. I took so many photos of the great architecture (and nature) while on my trip to Ireland in 2019.
Her mini quilt is 13" x 13 1/2". I enjoy how she emulated the uniformity and angle of the elements of the door in her piecing. And her quilt laying on the stone in her photo is on point with the stone surrounding the door in my photo! You can read more about her project over at Ellyn's Place.
Ellyn's photo was taken in a small town in Northern Texas. Photo by Ellyn Zinsmeister, used with permission.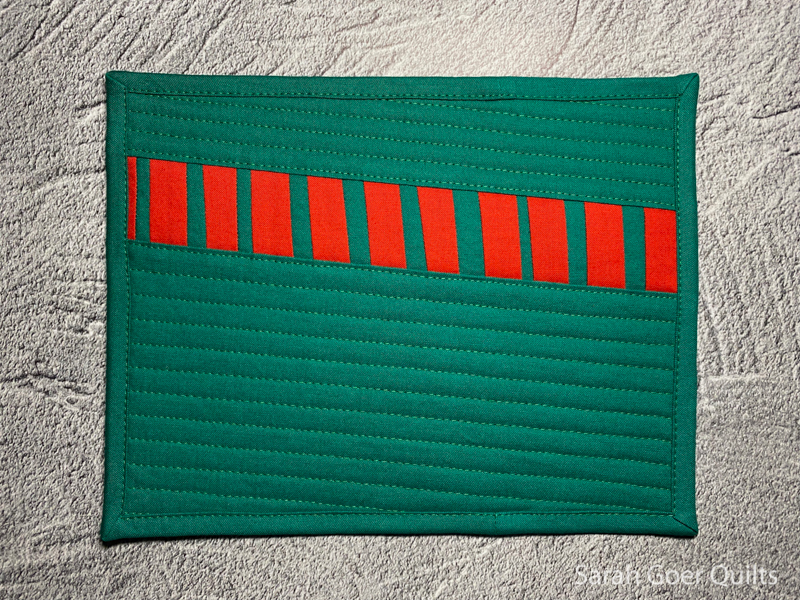 I used the direct inspiration of the colors of the building together with the architectural design of the pops of color in the architectural detail at the top. (Sometimes when one is improv piecing, the little bits start skewing downhill instead of the uphill that you intended, and you just go with it.) My finished mini quilt measures 9" x 7". I used walking foot quilting and finished with single fold machine binding.
Do you use photos as inspiration for your quilt designs?